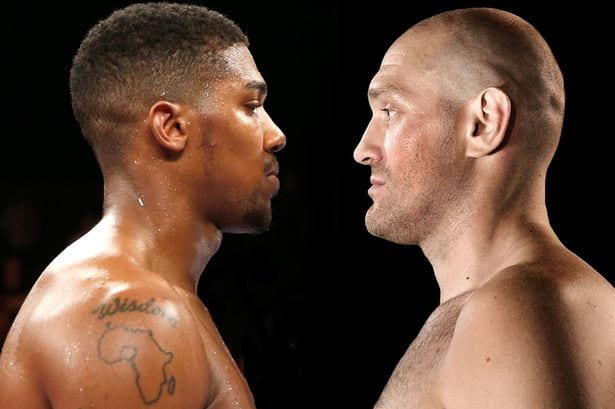 Anthony Joshua says he's more than ready to meet Tyson Fury and Deontay Wilder in the ring, and even disregarded the threat from both men as less than he's faced before.
According to Joshua, his own record — particularly in the short career that he's had — proves who the best in the world is, and it should be the other heavyweights targeting him for a bout, not the other way around.
"Fury has been professional much longer than me. He should be looking to retire soon," Joshua said, speaking to Sky Sports. "If he wants to cement his legacy, I'm here and ready. I've built myself into this position.
"I'll challenge Fury, I'll challenge Wilder. These guys aren't the biggest names that I've fought on my record anyway. They are just another heavyweight. Look at my record. They are not the best fighters that I have challenged.
"When they are ready, I'm here to fight."
It's not the first time Joshua has referenced Fury's longer career compared to his, but it is the first occasion we've heard the champion speak with a certain amount of frustration about the fan's perception of his own abilities.
"He's on a completely different journey. I want to steam through," Joshua said. "I haven't got fear of Fury – whether he's got a better chin than me, a better jab than me, whether he's all of this stuff that people say. So be it. Let me go in there and prove myself. Show you who I am and what I can do.
"I've fought five champions and been in two unification fights. I'm a two-time heavyweight champion in the space of 24 fights and a [seven-year] career. It shows you I am serious. If Fury is serious, I'll take that fight seriously too."
Comments
comments