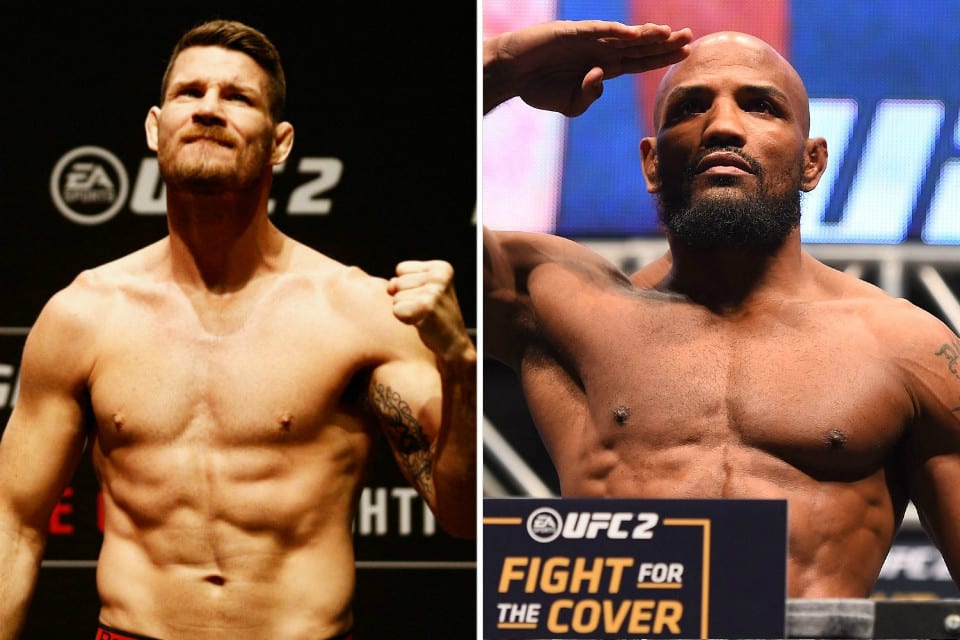 Well, if Yoel Romero's number one contender spot isn't confirmed, no-one has told the Cuban that.
With Bisping having made calls for the biggest money fight he can get as he enters the twilight of his career, and Anderson Silva apparently ready to answer that call, it seems as if — despite what UFC President Dana White may have promised — Romero could find himself being leapfrogged for a middleweight title shot.
And Romero, it would appear, is less than impressed.
Calling into Bisping's radio show "The Countdown" on SiriusXM, Romero accused the Brit of avoiding the fight and trying to scheme his way into fighting anyone other than Romero himself.
"Hey, hey, hey Mike stop your running man," Romero said. "You got a fight with me. Stop your running. Stop your running, you need fight."
"Shut the fuck up poopy pants," Bisping shot back. "Spell steroids for me."
The two have gone back and forth in the last few days, with Romero starting a GoFundMe page for Bisping's medical bills in advance of their contest, to which Bisping responded with a picture of a rumoured indecent incident Romero suffered in the cage.
Earlier on the show, before Romero made his call, Bisping had said he believed he would be back from his knee surgery in time to fight on UFC 211, which takes place May 13 in Dallas, Texas.
Comments
comments