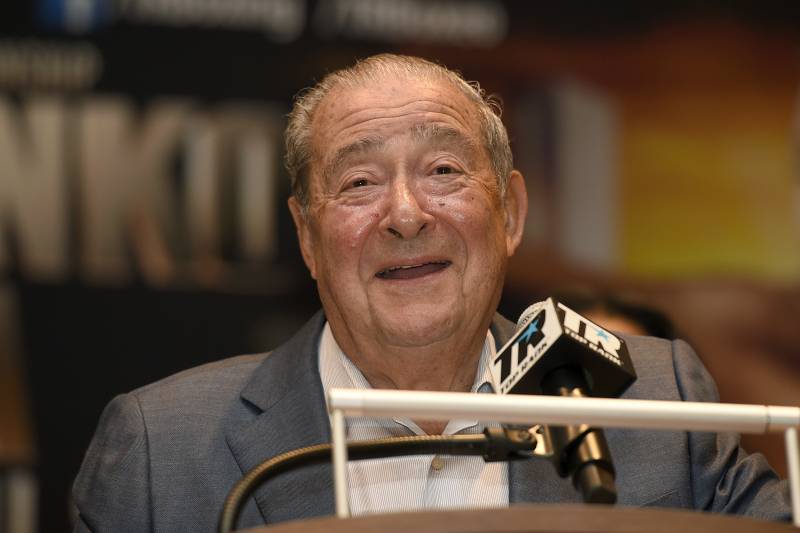 Bob Arum, a regular critic of Dana White, says he's less than impressed with the UFC president's utter determination to continue ahead with UFC 249.
Over the past few weeks, White has refused to be cowed by the coronavirus pandemic and maintained he will do everything in his power to keep the much anticipated Khabib Nurmagomedov vs. Tony Ferguson fight on.
It's a decision that seems to have split observers, with some — including numerous amounts of UFC fighters — praising the UFC boss for giving his athletes a chance to perform, while others, such as Arum, say White is being irresponsible for ploughing ahead.
"He ought to be ashamed of himself," Arum said, speaking on the State of Combat podcast with Brian Campbell. "With what's going on in this country and in the world with this virus, the last thing we need is for an event to take place with no spectators just to get the event to take place. But the truth is Dana White is somebody with a flawed intelligence. I mean, as witnessed by the fact he's one of the biggest supporters of our incompetent president."
Realistically, Arum believes White won't actually push on with UFC 249, and instead seems to think the UFC boss is playing a tough act.
"He's not going to move forward with the card," Arum said. "If the card happens with people dying in hospitals all over the United States, he ought to be ashamed of himself. The message should be: stay home, stand down until this is over. Let's not spread the virus, let's control the virus. Let's do what we can to staff these hospitals so we take care of people who go into intensive care. Let's all be big people, big boys about it, and stop the grandstanding.
"This will end when it ends. And it'll end quicker if we all stick together, and do what we're supposed to do. Not go and shout from the rafter that 'I'm not a pussy and I'm gonna put this fight on, I don't care'. That is absolutely the wrong message to send."
Comments
comments