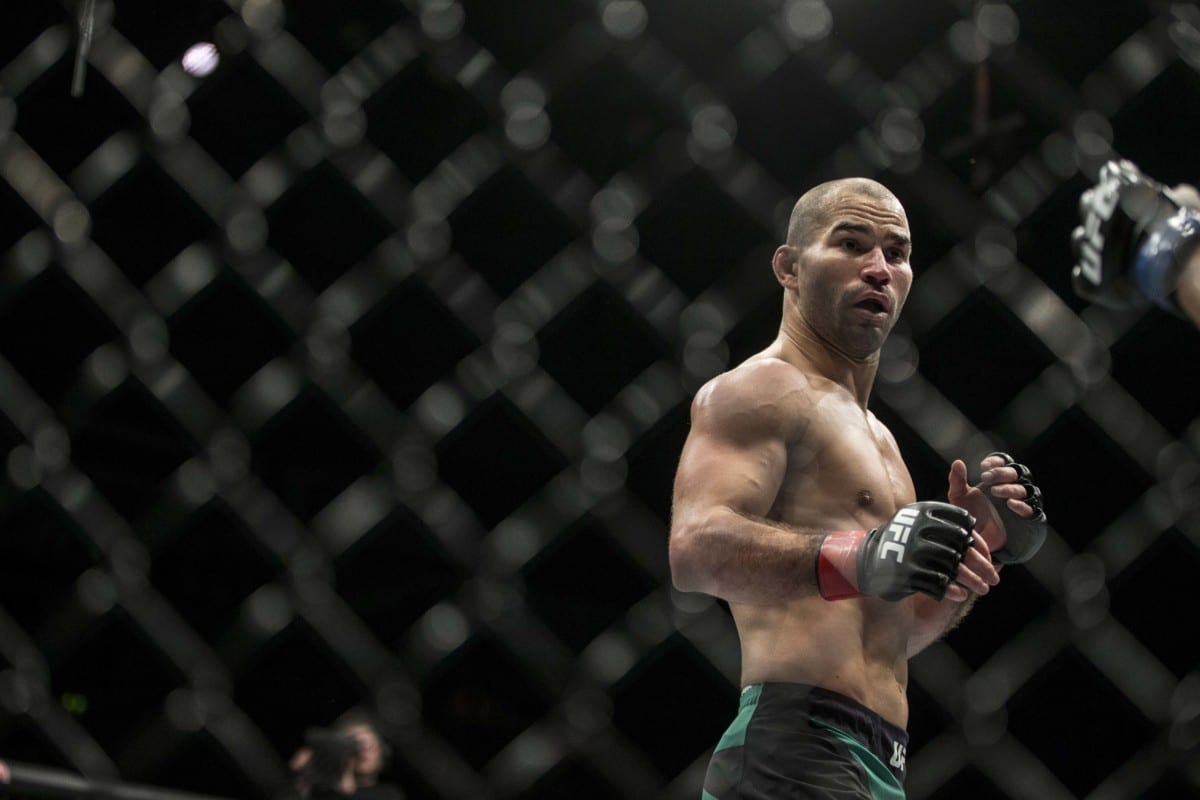 Last November, just a week removed from the day when his teammate Conor McGregor lifted his second UFC championship belt inside Madison Square Garden, Artem Lobov delivered the finest performance of his UFC career to date when he routed Japanese prospect Teruto Ishihara throughout all three rounds in front of a rabid crowd at UFC Belfast.
Speaking after the fight, Lobov said that he was keen to get back in the cage as soon as possible to capitalise on the momentum generated from the performance — his second consecutive win inside the octagon. Though with several cards having come and gone since that night in Northern Ireland, and with UFC London looming large on the horizon in March, Lobov is still awaiting a call from UFC matchmakers as to where and when his next bout will be and, as Lobov said to TheMacLife.com, it is the waiting for that call that is the most frustrating part of being a professional fighter.
"Imagine you were a salesman that was forced to do courses at home all the time and only got to go out and sell two or three times a year. It would be crazy, you would just die of boredom. It's the same for me; I'm a fighter and I want to fight", Lobov said.
"I understand the cards are already filled up but I made it known to them that I want to fight but unfortunately it hasn't happened and now I'm not even sure if I will be on UFC London. I certainly have expressed my interest but I haven't heard anything back from them. I'm not sure when I'm going to be up next but I want to do it as soon as possible."
The Russian Hammer has been vocal on social media, campaigning for fights with the likes of Cub Swanson and Doo Ho Choi following their outstanding brawl last December. This is the type swing-for-the-fences fight that lights a competitive fire in Lobov.
"I'm in contact with Sean Shelby and I'm looking for fights but he hasn't given me anyone yet. I've asked for Cub, I've asked for Choi. The only reason I even mentioned those two guys was I saw their fight and was like, 'Wow, that's a great fight. I want me some of that'. When it's a good fight I will always admit it and I will always give praise to the guys. Why wouldn't I want to be involved in one of those fights?
"I just feel that Cub, no matter all the slagging that has been going on with him and Conor, I do like him as a fighter. You can be certain that he's going to bring it. He's going to make it a fight. And I'm going to bring it."
With the UFC's next European date set for London in on St. Patrick's weekend in March, a city which hosts considerable Russian and Irish communities, he says being part of that card would be ideal for him — but you get the sense that Lobov would travel to any corner of the globe so long as someone would lace up a pair of 4 oz. gloves opposite him.
"There's going to be a huge Irish presence there in London and there's a lot of Russian fans there as well, so why wouldn't you put me on that card? I asked for Cub but [I'd take] anyone really.
"Before the UFC I wasn't signed to anyone and I made it known that I wouldn't sign with anyone other than the UFC because I didn't want to be tied to anyone, I wanted to fight as often as I could — and I did just that. So obviously this is frustrating to me. I love to fight. Forget the money, forget everything else, I just want to fight. It's essential for me to test my skills for my progress to show me things I need to work on."
One moment in particular from Lobov's November win over Ishihara has gained notoriety online: the standing hammer-fist which he delivered to the Japanese's nose in round three which has no been immortalised in GIF form.
"It was really funny", Lobov said of the clip which has been doing the rounds on MMA websites. "It's a good shot to frustrate someone. You'd be surprised, you can generate a decent amount of power that way and it's very hard to see. You know, seeing shots is not so much about your reaction, it's about being able to pick up certain cues in the way the body of your opponent moves and you know what shot is going to come.
"The range of motion from this shot is very unusual. I've been playing with it in sparring more as a joke than anything else but I tried it and it worked."
With Lobov currently standing at 2-2 in his UFC tenure thus far, The Russian Hammer says that he feels that one more win will solidify his position as a bankable contender at featherweight but, more than that, you feel that Lobov is craving the feeling of UFC canvas beneath his feet once again. Be it Swanson, or anyone else, Artem Lobov is a fighter. And he just wants to fight.
"I feel again like I need one more fight. Now I feel like I need a big opponent. Ishihara was an up n' comer and obviously had a bit of hype around him and the win sent a message to most of the fans that I do belong in here — but I don't just want to show that I belong in here because I've known that all the time. I want to show that I'm one of the top guys in the UFC. That's why I felt like a fight with Cub would have shown that."
Comments
comments