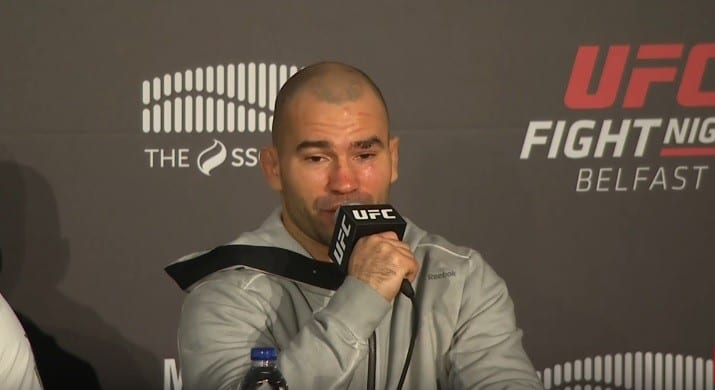 Artem Lobov knows exactly what a shot at Cub Swanson means for his career.
Currently unranked in the UFC featherweight division, Lobov hit the jackpot after a public campaign, and got himself scheduled in a main event slot against #4 ranked Cub Swanson at the upcoming event in Nashville. While it's a position he's happy and appreciative to be in, Lobov knows he has something to prove in this fight.
"This is as big as it's ever been for me," Lobov said, speaking on Submission Radio. "And nearly as big as it gets for anyone at featherweight. I'm pretty excited about this match-up, and I can't wait to show what else I have in there."
Perhaps unsurprisingly, Lobov's being granted a shot at the top tier while remaining something of an unproven commodity in the UFC has received some criticisms from various areas. According to Lobov, however, the nature of his willingness to fight means he's worth the push.
"My response to the criticisms is you don't have to wonder with me," he said. "I will show up. I'm not like these other mother fuckers thats coming up with excuses and pulling out of fights. I will show up. If I don't show up to a fight, I am dead. I will be there, and I will give them a chance to see."
—
Comments
comments