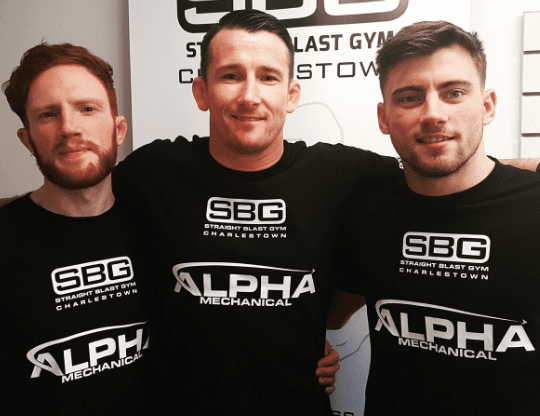 Over in the 2017 IMMAF European Open Championships, several lads from Ireland are making their countrymen proud.
In round two of the tournament, six members of Team Ireland fought, with all six garnering solid victories. Two of the six came in the first round, with Ciaran Clarke defeating Portuguese Gonçalo Formiga via rear-naked choke, while Daryl Clarke defeated Markus Jeskanen of Finland via ground and pound.
Elsewhere, Darren O'Brien defeated Northern Irish Jack Corr via armbar, while Austin Lynch, Jack Maguire and Scott Harvey all came away with unanimous decision wins.
6-0 for team Ireland at today's @IMMAFed great job guys! 😊💪 pic.twitter.com/9XRrtVLxK7

— Aisling Daly (@aisydaly) March 30, 2017
It's an impressive outing for the young men, who once again have set out to prove that Ireland are a real force on the world stage in MMA. Tomorrow, they'll be doing even more as all eight members of the team are in competition, including number one seeded flyweight David Fogarty, who faces off with Hussain Abdulla of Bahrain.
#2017IMMAFEuros REPLAY@CiaranClarke1 gets it done for @IMMAAOnline in Round 1
Gunni eat your heart out?@SBG_Ireland @John_Kavanagh pic.twitter.com/09Y6uS1OHy

— Jim Edwards (@MMA_Jim) March 30, 2017
The 2017 IMMAF European Open Championships takes place in Bulgaria's capital city, Sofia, from 29 March to 2 April.
Comments
comments