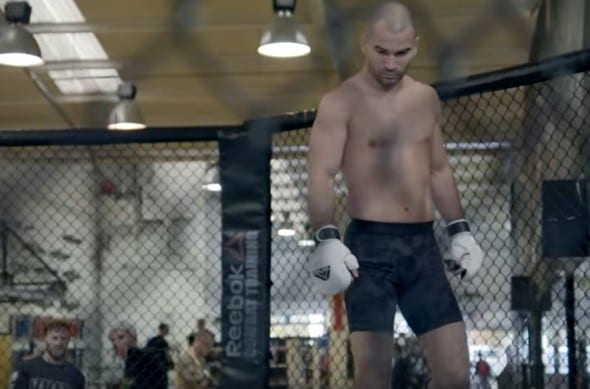 Talk of boxing versus mixed martial arts is back in vogue.
With Conor McGregor and Floyd Mayweather coming increasingly close to signing a deal to meet in the boxing ring, several other athletes from the world of MMA have thrown out their names in an attempt to angle at something similar.
UFC light heavyweight Jimi Manuwa has declared his interest in facing David Haye, while Anderson Silva and Roy Jones Jr. have re-stated their desire to box one and other. Now, you can add Artem Lobov to the list.
"I would love to box, but Conor, he's going straight to the top and he's going for the best guy out there, Floyd Mayweather," Lobov said, speaking with Champions.co. "For me though, I'd like a warm up fight first.
"I'd like someone easy first, like Amir Khan or someone like that. That would be a nice and easy one for me. With that glass chin, against me? I'd knock him out, and that would be an easy night for me. That's just me off the top off my head thinking who would be a nice and easy one for me. When I look at how all his fights have gone in the past and how chinny he is, and then I think about the power I have, I see it only ending one way."
Unsurprisingly, Khan was less than enthused about the SBG stalwart's call-out.
@amirkingkhan I sneeze harder than you punch! Tune in on saturday to watch a real fight!

— Artem Lobov (@RusHammerMMA) April 20, 2017
@amirkingkhan @ufc I am sorry for hurting your feelings, I didnt mean that, its your glass chin I want!

— Artem Lobov (@RusHammerMMA) April 20, 2017
Interestingly, in the past Khan has actually mentioned he'd be willing to fight in mixed martial arts. Perhaps he and Lobov could meet twice?
Comments
comments