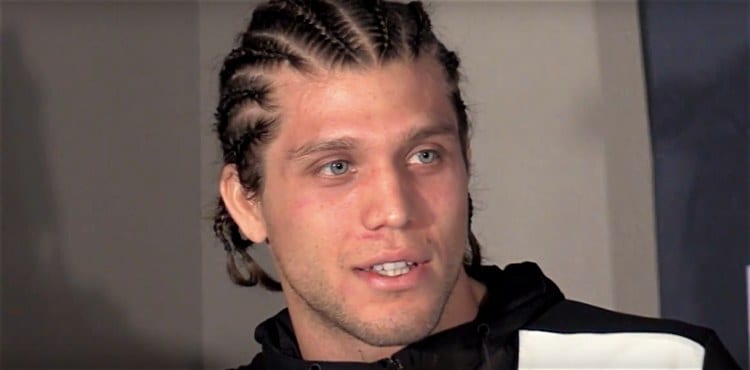 Despite an all-time classic in the co-main event and something entirely the opposite of that in the main event, one of the primary talking points to emerge from last weekend's UFC 248 card was the incident involving Brian Ortega and Jay Park, the K-Pop star who also acts as translator for the 'Korean Zombie' Chan Sung Jung.
Ortega was ejected from the VIP section of the arena after he reportedly slapped Park for a translation he made to Ariel Helwani on ESPN some time ago, in which he –apparently in a direct translation of the UFC featherweight — said that Ortega had 'ducked' the South Korean fighter in the past.
These were words that Ortega didn't appreciate and led to the slapping incident, reportedly after Jung had left the area to visit a bathroom.
Ortega has since given his side of the story, per Middleeasy.
|On May 9, 2018, Jay Park signed The Korean Zombie to a management contract under AOMG Entertainment, of which Park is the CEO, and soon after the trash talking began. When I finally made it to Korea for the press conference, TKZ approached me with his translator (a real one, not Jay Park) and said 'I want to apologize for the trash talking, it was my management that wants to do it to promote the fight."" Ortega wrote. "I accepted his apology, shook his hand and we had a great press conference. Soon after I tore my knee, and the fight got cancelled. Four weeks ago, The Korean Zombie and Jay Park went on Ariel's show and said I dodged the fight. 'Dodging' and 'injury' are two separate things, and since I already knew JP was the one writing the script, that's when I welcomed him to the fight game and warned him to watch his mouth.
"On Saturday night, I slapped three people at the same time. I apologize for slapping the 'translator', I apologize for slapping the 'K-Pop Star', but I don't apologize for slapping the 'instigator'."
Comments
comments