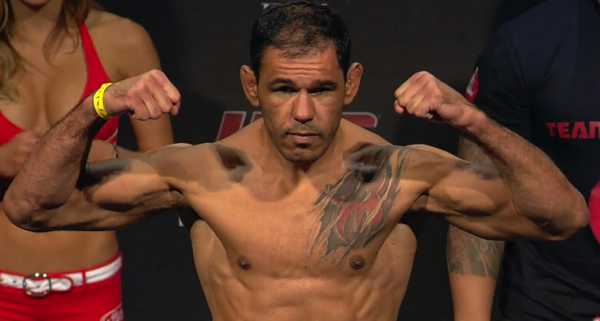 Antonio Rogerio Nogueira has threatened legal action if the United States Anti Doping Agency (USADA) implement a ban on him following his notification of a recent test failure for a diuretic. 
The former PRIDE light heavyweight, known by many as Lil' Nog, tested positive for hydrochlorothiazide, a diuretic, and faces a one-year ban. The Brazilian veteran has vociferously protested the accusation and claims innocence and confirmed in an interview with FloCombat that he will pursue legal action if he is suspended.
"I'll try to defend myself," Nogueira said. "A diuretic substance has been identified in my test, and I don't use diuretics. I do a strict diet in advance [of my fights] to not have major problems with weight loss. I'm going to find a specialist lawyer to figure out what we're going to do."
Nogueira was slated to face Jared Cannonier in December, however the bout was pulled in the wake of the positive test.
"I believe in my innocence and I don't want to think of the worst," Nogeuira continued. "I'm sad to have the [next] fight canceled now. This situation is very difficult. Let's wait for what is decided from now on."
The 41-year-old Nogueira owns a 22-8 professional mixed martial arts record and has been an active member of the UFC roster since debuting with a knockout win against Luiz Cane in 2009. His most recent Octagon appearance came in November of last year when he was stopped in the third round by Ryan Bader in his native Brazil.
Comments
comments