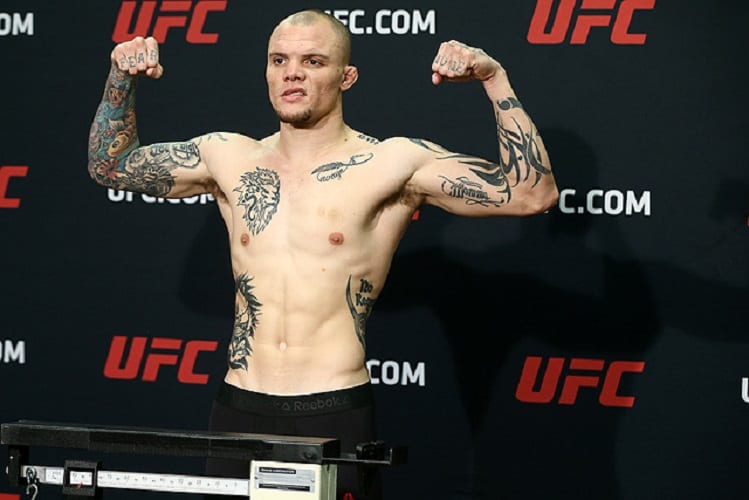 Jon Jones made it very clear following his victory at UFC 232 last Saturday — he has to make up for some lost time now he's back fighting.
And already it seems like the newly re-crowned UFC light heavyweight champion has competition ready to go. According to fellow 205-pounder Anthony Smith, talks have already begun about a fight between him and Jones sometime in the new year.
"It sounds like he's in," Smith said, speaking with TMZSports. "Of course, [my manager] has already been talking to the UFC and I think that they're working that out and seeing what that looks like as far as timelines and stuff, but I'm in.
"Any time, any place, anywhere, I'm ready," Smith continued. "I'll fight Jon this weekend if he wants to."
There are, of course, a few other options for Jones. A huge third fight with Daniel Cormier continues to be discussed as the best move for both men, while Jones could also meet names like Corey Anderson — a man who made no secret about his disdain for what he perceives as preferential treatment for the champion.
This man is trying to wait until July, I got some catching up to do. https://t.co/eUQ68uCMQY

— Jon Bones Jones (@JonnyBones) December 31, 2018
For Smith, he feels his style means fans would rather see him and Jones trade blows than any other 205 match up out there.
"It's what the fans want to see," said Smith. "They don't want to see Jon go in there and beat up on Corey Anderson or whoever else. They don't want to see that shit. There's nothing there."
Should Smith get the contest, he would be left with the unenviable position of trying to solve the Jon Jones puzzle — something no one else has truly been able to do. Not that the contender lacks confidence.
"Anytime you take out Alexander Gustafsson with a finish, that's a huge accomplishment," Smith said. "So hats off to Jon, that was obviously a great performance, but I've seen him look better. I saw a beatable man. I saw a guy that I can compete with and a guy that I can beat. I'm not wowed by Jon Jones. That's not saying that I don't think he's a phenomenal fighter, but I'm not afraid of him and I think that Jon has a lot of people beat before they even get in there. I think people look at Jon like he's an uphill battle and this unreachable task and I don't see him like that.
"I'm not wowed by him. I see a man that I can beat and a person with holes, like any other human, that can be exploited."
–
Comments
comments