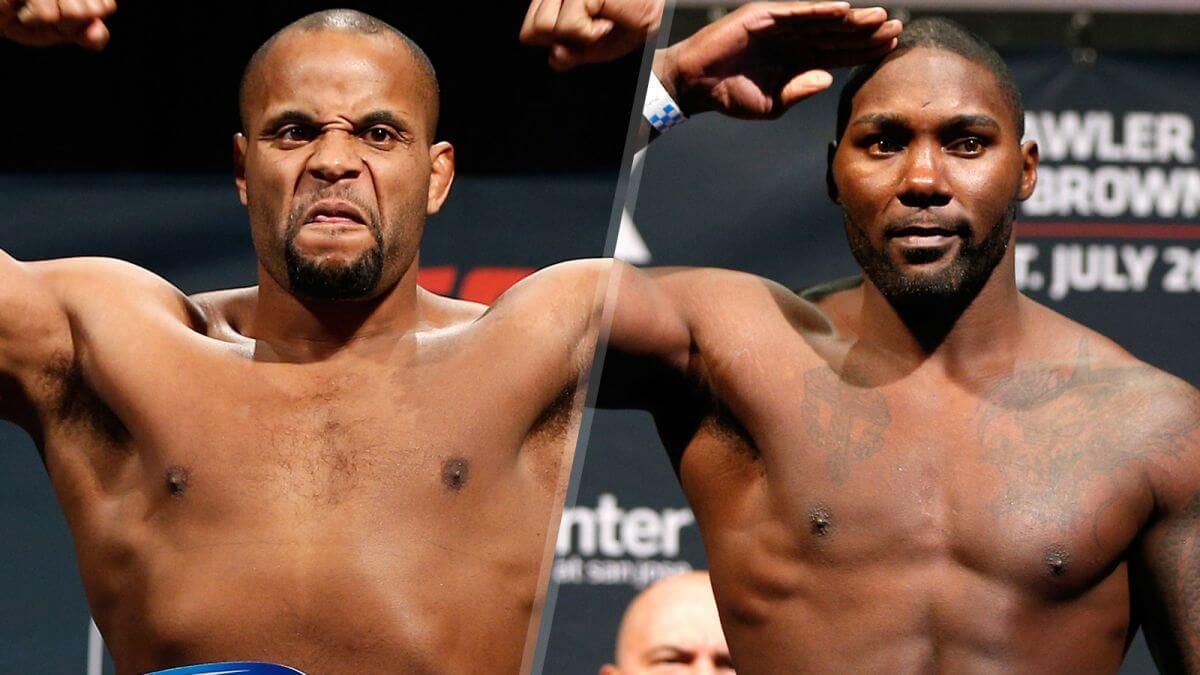 Anthony 'Rumble' Johnson has shot back at Daniel Cormier, after comments made by the UFC light heavyweight champion earlier this week.
Cormier had criticised what he felt was an uunreasonably friend friendly relationship that Johnson has with longtime rival Jon Jones.
After detailing a moment where Johnson appeared to be sharing tips with Jones backstage at the UFC 214 weigh ins, Cormier blasted the former contender.
"What the fuck kind of advice are you giving him?" Cormier said on his podcast Talk and Talker. "Fucking what the fuck? Why are you so friendly? This is a guy that at some point you may have to fight. You're his friend now? Why the fuck are you his friend? Are you just hoping that he wins because I beat you? What the fuck are you doing?
"Rumble and I have no more relationship. What the fuck are you so friendly with a guy in your weight class for? Fuck that. The competitor in you shouldn't allow you to be that nice to that guy.
"In my mind, that dude is fucking soft."
In a Facebook post responding to the complaint, Johnson emphatically denied Cormier's claims.
"Damn D.C. didn't know you were salty cuz I talk to the 1 guy that knocked you out. Fucking soft is what you called me, oh well that's your opinion," posted Johnson. "Saying I gave Jon advice lol buddy what advice is there to give him? I wasn't fighting either one of you, so there's no point of giving advice. That's not my style! I believe in fair fights period.
"Friend's? We were NEVER friend's! I've respected every man in the sport no matter what. I've shown JBJ respect through his tough times and have shown you respect the same way. I retired cuz I have other thing's in life I want to do but just cuz I met with UFC and talked you have an issue.
"So take your cry baby ass on and praise God that Jon screwed up and you got the belt back that way!
Comments
comments