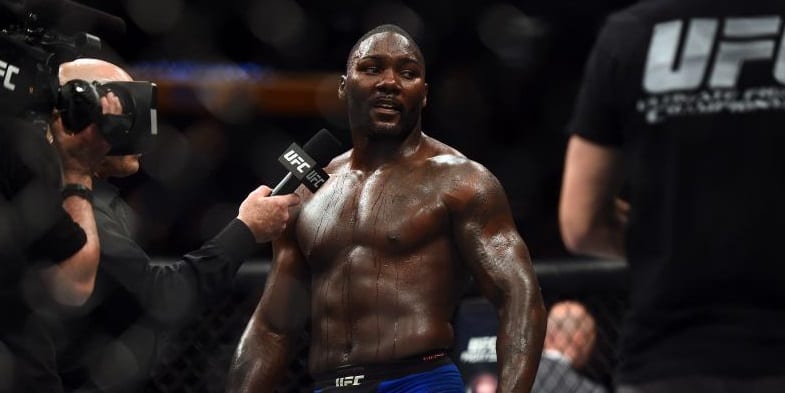 When Anthony Johnson, the man perhaps better known as Rumble, walked away from mixed martial arts, he did so happy and content with his fighting career.
And since having made the switch to the marijuana industry, Johnson — unlike so many other names in MMA history — has shown no real signs of interest in competing again. That is, unless a very certain scenario takes place.
Johnson was cage-side last Saturday in support of his friend Kamaru Usman, who went on to win the world title from Tyron Woodley. But while Johnson was a welterweight at one point in his career, it was apparently the light heavyweight title bout that captured his attention. Or rather, one of the men inside the cage.
"The only way I come out of retirement is if Jon Jones goes to heavyweight, and then that's when I'll come out of retirement and fight Jon," Johnson said on the into the weeds podcast. "That's the only guy I want to fight. Because then after him I can officially say I did my job. My mission is complete, although I didn't win a title but I fought the best of the best. I can go to sleep [happy].
Years ago, Johnson and Jones were scheduled to compete for Jones 205-pound title, only for the champion to be involved in his infamous hit and run. Because of the scandal that incident brought, the fight was cancelled and Jones never faced the hard hitting Rumble.
That being said, it seems as if it's all a possibility that's too far away for Johnson to truly consider.
"I haven't trained since my last fight," he said. "I've been so focused on cannabis, CBD — MMA, everything else had to take a backseat."
Comments
comments