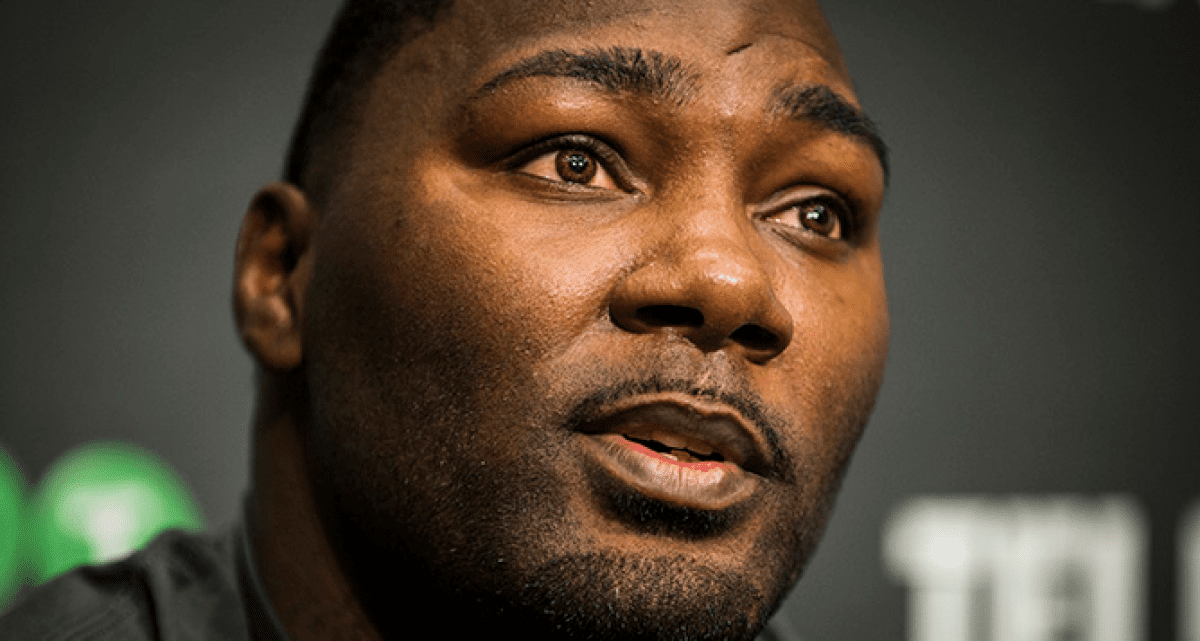 In one of the more shocking moments in recent MMA history, Anthony 'Rumble' Johnson retired in the cage at UFC 210, following his loss to Daniel Cormier in the main event.
Speaking through tears, Johnson made the announcement to a shocked crowd after he tapped to a rear-naked choke in the second round following an odd trend of attempting to wrestle with Cormier, who clearly had the advantage in that area.
"I don't have any excuses, I lost again to the better man," Johnson said through tears. "Props to DC … This was my last fight. I didn't even tell Dana White. I didn't tell anybody. My coaches knew, my family knew, my friends knew, I didn't want any distractions. I have to thank you all for being there for me."
Johnson, who is 33-years old, didn't fully go into detail about why he would be walking away, instead only saying that he had found a career change outside of fighting.
"I gave my commitment to another job," Johnson said. "Something that I been wanting to do for a while, it's not MMA related or anything like that. It's time for me to move on to something else. I'm tired of getting punched in the face and rolling around with guys.
"I enjoyed you Joe. I enjoyed you UFC. Bruce, Heidi, Dana … Everybody thank you. I will never, ever forget you."
Comments
comments