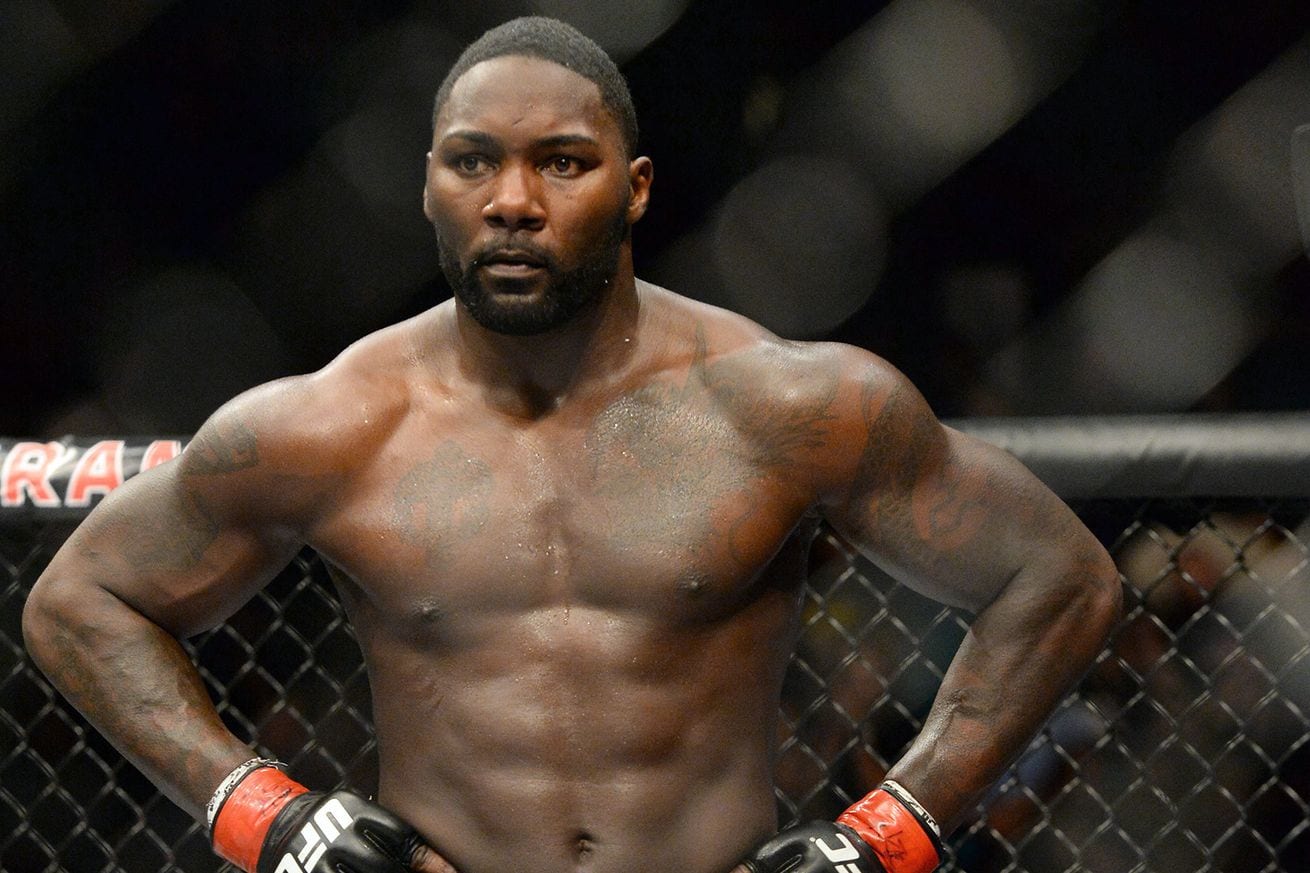 It's fair to say that few were expecting to start a post-UFC 210 week with an Anthony 'Rumble' Johnson-less sport of mixed martial arts.
But, sure enough, that is where we are.
The UFC light heavyweight contender announced his retirement in the Octagon on Saturday night, much to the surprise of everyone watching. Johnson said he had known the bout against Daniel Cormier was going to be his last, win or lose, and had attempted to keep the decision under wraps so as to avoid distractions.
Today, in the cold light of the new week, Johnson took to his Instagram and gave one final goodbye to the sport of mixed martial arts, the UFC fans, and the 'Rumble' moniker.
"Hello Monday! A new beginning starts today and I am so happy about that…" he posted. "My body can recover and I can focus on something different other than mma. MY life has been amazing and I haven't come close to scratching the surface. I'll miss mma and every aspect of the game, but my time is over and I'm ready to watch the new generation take over. Now I can be Anthony Johnson/AJ and not Anthony Rumble Johnson!
"Thank you all for the love and support throughout the yrs… Rumble Squad forever!"
While Johnson has yet to confirm his next move, he had mentioned post-fight on Saturday that he had a new job opportunity, and it was one that would require significantly less punches to the head. While he kept the exact details quiet, today, his coach Henri Hooft gave a few details as to what that opportunity could be.
"I'm not going to go into details, because I don't know the real details, but everybody sees his (social media) pages and it has to do with football," Hooft said Monday on MMAFighting's The MMA Hour. "I don't know, I didn't really discuss the details, but he seems to be busy with this for awhile and enjoying it. It has something to do, totally different than with MMA, and I think if you really want to stop fighting, you really need to step away from it, because if you keep hanging in there, you'll probably get lured back in there.
"Anthony is 33 years old, so you never know what happens in the future, but if you want to step away from it, you really need to step away from it. Or you need to become a coach, like I did after my fight career. But it's totally different than MMA. I think it has something to do with football. If you look at his Twitter and his social media, people will find out sooner or later what's really going on."
Either way, Johnson remains an incredibly popular figure in mixed martial arts, and no doubt his next venture will continue to be supported by the many fans he made throughout the years.
Comments
comments