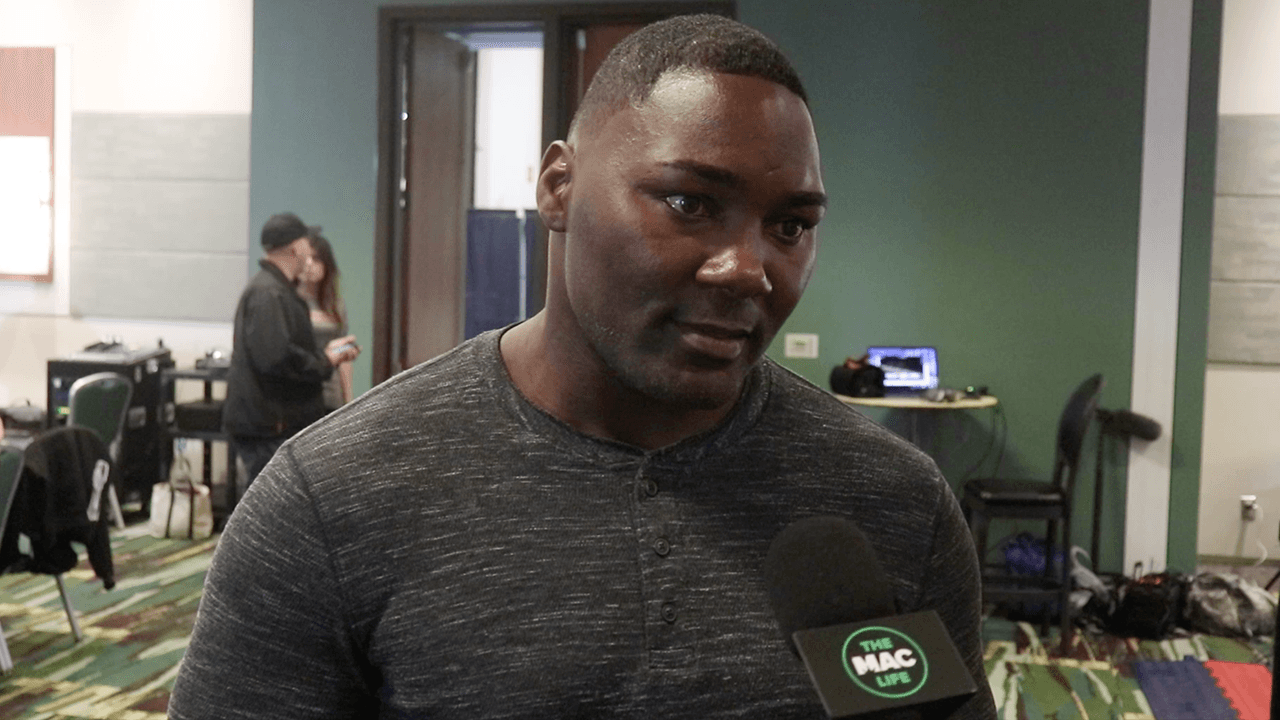 Anthony 'Rumble' Johnson is about to jump back into the USADA testing pool ahead of a long-discussed return to fighting.
Per the UFC's partnership with USADA, retired fighters must complete six months of testing before being eligible to return to action, meaning the earliest Johnson could realistically compete is February of 2021. But, for a man who walked away from the sport after falling out of love with the grind of training, it's somewhat of a surprising decision.
According to 'Rumble', the time away just made him realise how much he enjoyed it all.
"I got fat for one," Johnson said, when asked about returning to fight during a BKFC press conference. "Honestly, I missed the sport, you know what I mean? I missed the sport. I missed competing. So I know at one point I was against guys coming back from retirement — you usually see them getting mopped up. B.J. Penn came back got mopped. I've seen everybody that came out of retirement get mopped up."
While he initially considered a move to heavyweight, Johnson says he's now targeting his old stomping grounds of 205-pounds — a division that looks entirely different from the one he competed in a few years ago. While he intends to complete his current contract with the UFC, Rumble did say he'd at least be open to the idea of moving around afterward, even noting he could compete in Bare Knuckle FC.
"I just don't want to be one of those guys to get mopped up but I still feel good. I have no injuries. While I was in the UFC, I didn't really get hit much unless I lost, and that wasn't often. But you never know. I got a couple more fights on my contract with UFC, and then after that, I may fight for Dave [Feldman].
"I dunno man, these guys in bare-knuckle are different kind of beasts. I think we're bad, I think MMA fighters are badasses, but to get punched with knuckles takes a different kind of mentality, and I don't like getting hit. So we'll see."
Comments
comments