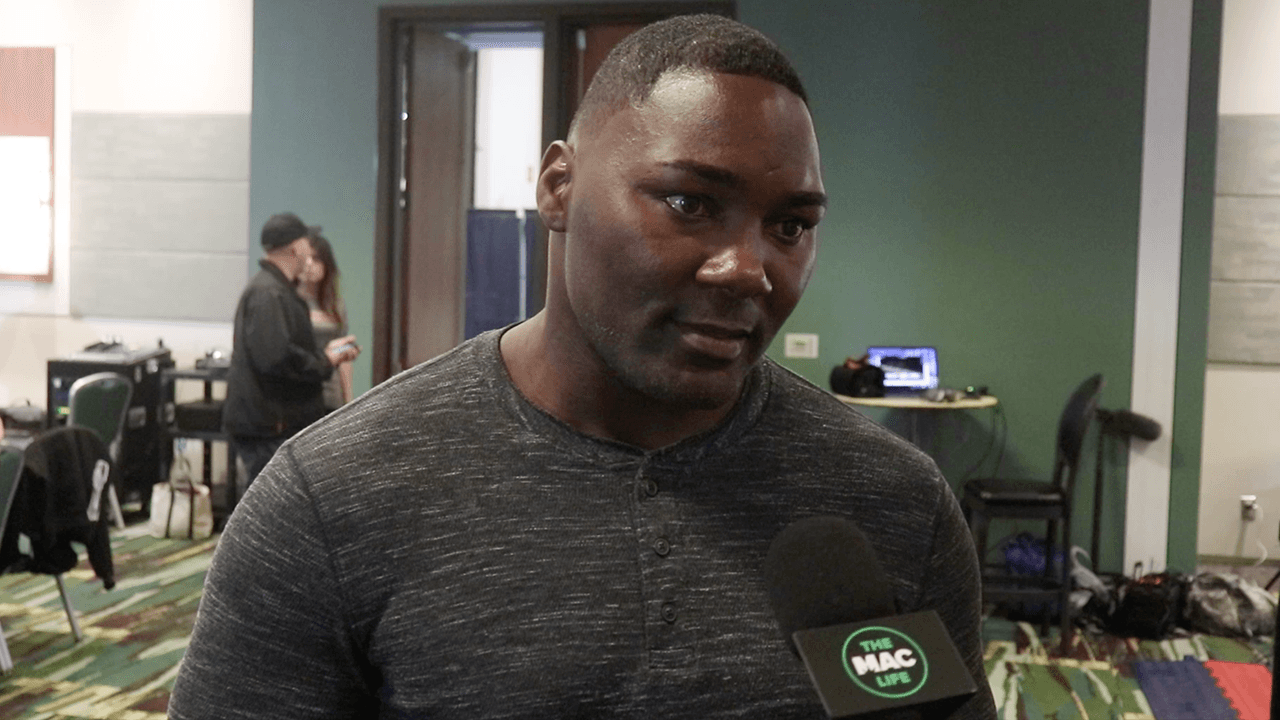 Anthony 'Rumble' Johnson says he's lost some weight and is feeling as sharp as ever as he prepares for his UFC return.
The former UFC light heavyweight contender recently announced his intention to return to the sport after retiring following a defeat to Daniel Cormier. After reaching 280 pounds in his time away from active competition, Johnson says going back to training has been a completely positive experience — and one his coaches say is going well.
"I feel a lot better, my punches are stronger, harder, faster," Johnson said. "The other day my coach walked up to me and said, 'A.J., you're still dangerous'. That was the second time he saw me spar … I've knocked two people out in training on the first two days of sparring. So I feel like everything is clicking.
"I'm definitely not going to be one of the bigger heavyweight guys, there's some monsters in heavyweight. I feel like my advantage will probably be speed over the majority of those guys. Everybody [in the division] for the most part has power. I think I'm much faster than those guys, and I probably have a little bit more knockout power. Don't take that from me, check my record. Those guys at heavyweight are amazing, I look forward to fighting all of them."
Before he's eligible to compete, Johnson will have to re-enter the USADA drug testing pool for a period six months. As of yet, he hasn't signed back up, although he says it's a matter of when, not if.
"We have to meet with the UFC some more," Johnson said. "We gotta go over some things and just figure some stuff out, but it's all looking good so far, nothing bad. I don't want to put my foot in my mouth and say too much, but everything's looking good right now, I'm not worried. I was trying to shoot for April, but maybe June, July. We'll see.
"Whenever I come back, I'm going to make sure it's going to be known. I want to come back and showcase everything, and just fight, and just hurt people."
Comments
comments