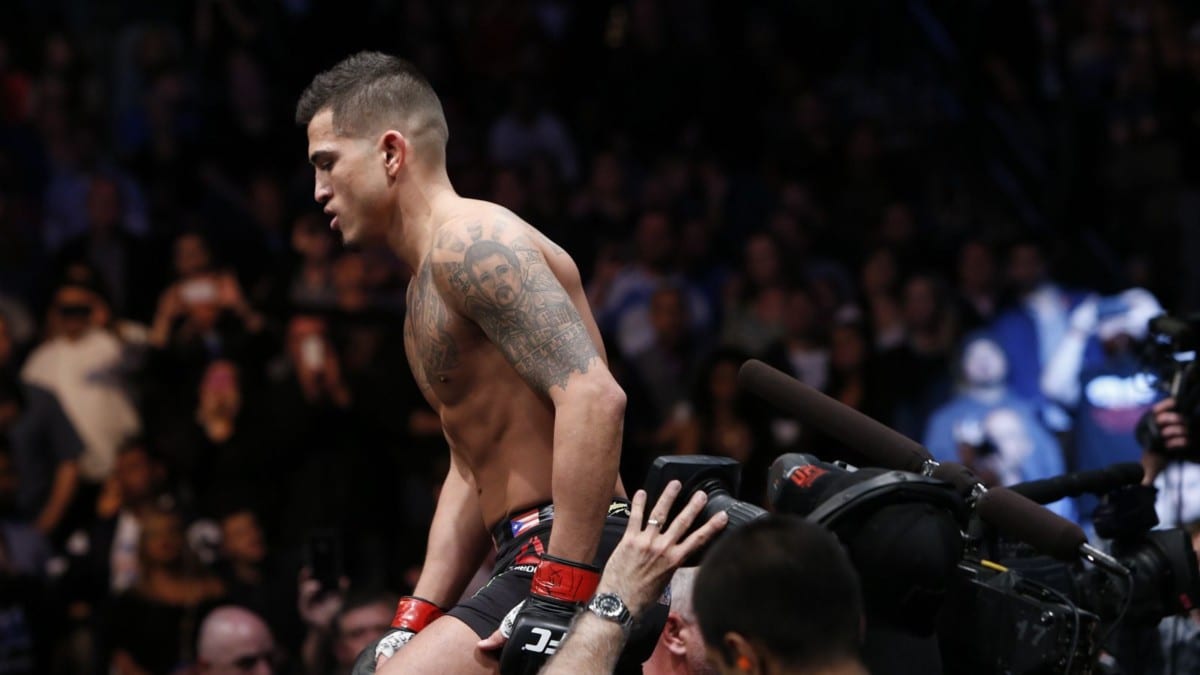 In 2014, Anthony Pettis was well on his way to be included in the 'greatest lightweight ever' conversation.
Having defeated the likes of Donald Cerrone, Benson Henderson and Gilbert Melendez, and showing flashy athleticism throughout his UFC career, 'Showtime' was knocking on the door of mainstream attention. And then, Rafael Dos Anjos stunned him for the world title. Eddie Alvarez eked out a split-decision win. Edson Barboza came away victorious.
Now, four years later, Anthony Pettis is regarded in a very different manner from the man who was once emblazoned on the Wheaties box. And boy, does he know it.
"Honestly, I'm the biggest critic of myself, [more so] than anybody [else] is," Pettis said, speaking on MMAFighting's The MMA Hour. "Everybody's opinion is what they see in fights. They don't see my training camps. They don't see the stuff I go through to get to these fights. For me, even the [Jim] Miller fight wasn't a great performance. I mean, I did well. It wasn't the best performance. I just feel like it's kind of a mental [issue]."
There have been a number of factors in Pettis' apparent decline. A number of injuries haven't helped the man's explosive fighting techniques, and the grapple heavy victories attained by Dos Anjos and Alvarez appeared to offer fellow opponents a decent game plan.
Since the loss to Barboza, Pettis has alternated back to back wins and losses, most recently falling short in a bloody affair with Dustin Poirier. But regardless how he might be perceived by fans these days, Pettis maintains he's still mentally focused on climbing back to the top of the mountain.
"I will be back there, it's just a matter of time," Pettis said. "I won't stay down forever. Obviously I'm still pushing, I'm still training, I'm still in the gym, I'm still getting better and I've just got to show it in my fights now. That's the big thing. It's something to do with that mental mindset. Honestly, for the Poirier fight, I warmed up at like 3 p.m. [and felt good] before the fight. If I would've fought Poirier at 3 p.m., I would've smoked him. And then, coming out at midnight when we fought out there, I just was flat. It was like a mental thing again, so that's what I'm trying to figure out."
—
Comments
comments