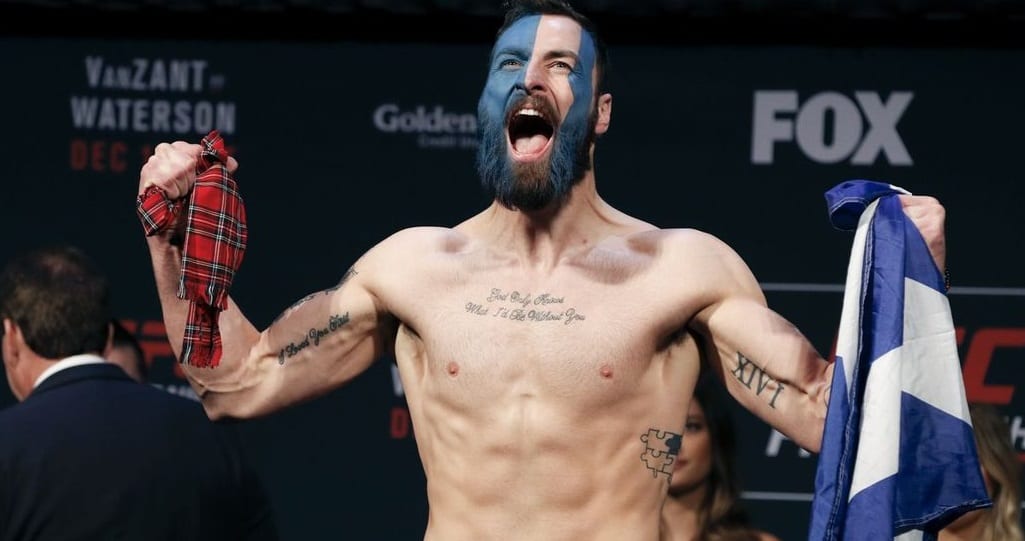 In the final ten seconds of his UFC London undercard bout with the then-undefeated Magomed Ankalaev, Scotland's Paul Craig felt his chosen career slipping away from him.
He was likely on the way to losing a unanimous decision in London. That would have made it three in a row and with his contract set to expire, that would likely have been it for his tenure in the UFC. But then came the triangle.
Ankalaev tapped, surrendering his undefeated record with just one second remaining in the bout. It was the latest submission finish in a three-round UFC bout ever and the greatest single moment of Craig's career, earning him the victory and a Performance of the Night bonus.
And it also looks like it has extended his stay in the UFC — and also his MMA career.
"Saturday was my last fight," Craig said to Metro.co.uk.
"At the time I didn't know if I'd done enough to get a new contract. I'd come home victorious and with a $50,000 bonus, but I wasn't sure what my future was as a fighter. 'Not just as a UFC fighter, but as an MMA fighter. At that minute, the contract was over and I wasn't a fighter anymore, I wasn't going to allow myself to fight at a lesser promotion. 'I wasn't going to settle for second best. I want to be in the No.1 promotion and that's the UFC."
WHAT. A. COMEBACK!!!@PCraigMMA finishes it at the bell at #UFCLondon pic.twitter.com/Xc4zOgTEo2

— UFC Europe (@UFCEurope) March 17, 2018
"So if the UFC didn't offer me a new contract, I wasn't going to fight anymore. 'My coach called me Monday afternoon and said , 'Paul, we've just been offered another contract.' We accepted the offer."
"You're always anxious coming into a fight, but this one was special. There was more anxiety because it was a dangerous fight and I was coming to the end of my contract. 'I was coming off two losses. There was the fear that my UFC dream was coming to an end.' He added: 'I'd already made that decision before the fight. When you set yourself goals, you can't settle for second best."
Mixed martial arts is a high stakes game but perhaps never more so than in Craig's case. He was one second away from retirement and is now $50,000 richer and the owner of a new contract.
Comments
comments