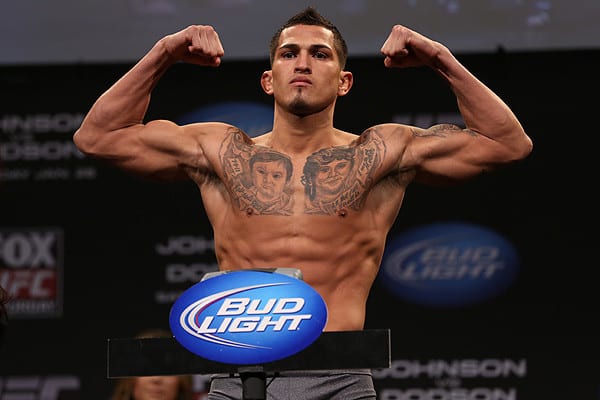 Anthony Pettis has announced he is no longer a UFC fighter.
The former lightweight champion defeated Alex Morono last Saturday night in the final fight of his UFC contract, and it appears that bout will be the last time we see him in the Octagon, as Pettis now looks to test free agency and court other promotions.
"Almost 12 years with this company and so many amazing memories," Pettis wrote in a statement to his social media. "From winning my first world title at 23 years old to becoming the UFC world champion at 26 in my hometown. From being on MTV to the cover of the Wheaties box, I am forever grateful for everything I have experienced and accomplished with this company!!!
"Dana – thank you for everything you have done for me. I was just a kid from the south side of Milwaukee, Wisconsin with a big dream. You helped me turn that dream into a reality. THANK YOU!!!
"Lorenzo and Frank Fertitta, Reed Harris, Sean Shelby, Dave Sholler, and Burt Watson, you have helped me and impacted my life and career in countless ways. I will be forever thankful. Everyone at the PI, you helped take my game to the next level! Everyone that works behind the scenes, I am so grateful for your tireless work, especially on the road, you have no idea how much you are appreciated. Thank YOU!!!
"Last and most importantly the UFC fans … thank you!!! You gave me energy in every fight. I hope I have been able to you that ANYTHING is possible. I am excited about my future in this sport. I promise I am not done.
"From the bottom of my heart, thank you all,
"Anthony 'Showtime' Pettis"
Thank you @ufc @danawhite 🙏👊🤝 pic.twitter.com/pJtBo2Hpxc

— Anthony Pettis (@Showtimepettis) December 23, 2020
–
Comments
comments