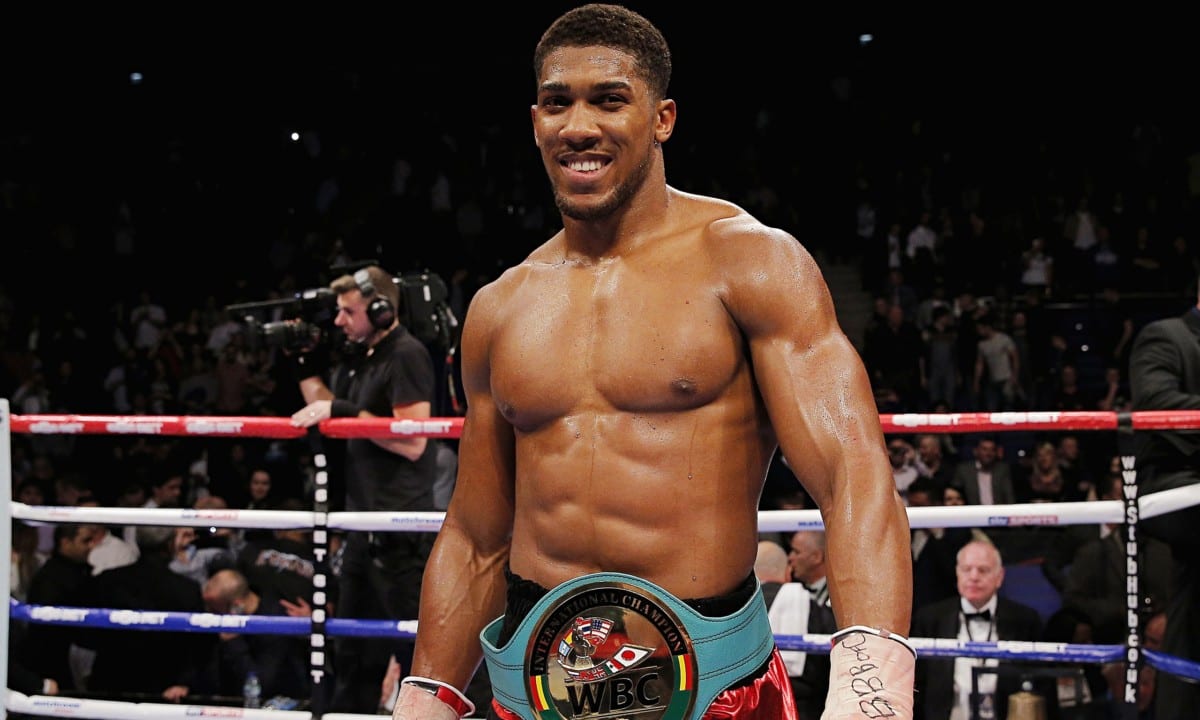 While the two sports of boxing and mixed martial arts operate in their own separate universes, every so often the two converge slightly — and never more so than when Conor McGregor boxed Floyd Mayweather last August.
Ever since that crossover contest, it seems it's become more frequent for athletes in either discipline to examine their counterparts and voice a belief that they could find success if they made a switch similar to McGregor did.
While McGregor may have come away disappointed in the contest with Mayweather, his willingness to step into a brand new sport against a man many believe to be the best ever was widely celebrated and respected — even by boxers themselves.
Case in point, boxing heavyweight champion Anthony Joshua, who spoke warmly of McGregor's accomplishments to independent.ie at an event in London.
"Let's not even forget where he's come from,"  Joshua said of the Irish star. "We are looking at what he has achieved at the peak of his career [with the Mayweather fight]. [Talk about] where he's come from. Grass roots, man. He's done really well, to navigate yourself from ground zero to the top of a combat sport. He has some sort of intelligence, determination, hunger.
"There's just something in him that refuses — you know that, "I'm not taking no as an answer, I'm going to keep on pushing the boundary'. And he's done really well for his family."
And if we continue to talk about future boxing/MMA crossovers, Joshua should remain in the conversation. Ahead of his most recent bout with Joseph Parker, reports emerged that UFC president Dana White was interested in signing Joshua to a deal worth £350 million for multiple fights.
While that deal appears to have gone quiet, Joshua has been the subject of various call-outs from UFC heavyweights, including Francis Ngannou and heavyweight champion Stipe Miocic.
It's an avenue Joshua refuses to rule out.
"I respect the guys that do boxing, I respect the guys that are in UFC and I would fight in that sport," Joshua said. "But ultimately, a fight's a fight. I would. I would fight in the UFC. I'm not saying how good I would do, but a challenge is a challenge and a fight is a fight. So you'll give it your best shot.
"I think that's the issue with boxing is a lot of the heavyweights that might have been in boxing now have made a path for themselves in UFC and that may be why the pool of heavyweights in boxing is a little bit smaller and why I'll have to fight [Tyson] Fury ten times before I retire."
Comments
comments