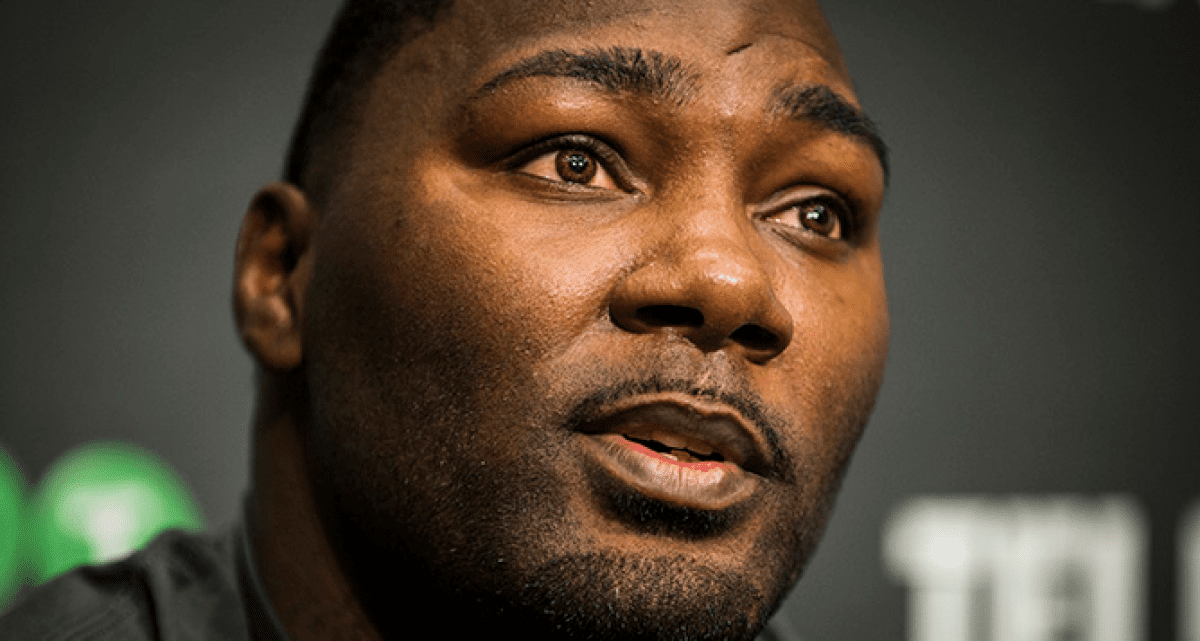 Anthony 'Rumble' Johnson caused quite a stir when he retired from mixed martial arts competition in the octagon following his failed title challenge to Daniel Cormier at UFC 210 last month. Despite a second loss to Cormier, Johnson was still considered among the elite at 205-pounds and was a likely candidate for a big money fight with Jon Jones at some point down the line.
However, 'Rumble' had his eye on other ventures. In an interview with the WWE's Booker T on his Heated Conversations podcast, Johnson heavily hinted that he will be moving into the cannabis business once state legislature allows it.
"We're opening up a facility, if you know what I mean," Johnson said, as reported by MMAFighting. "It's for medical uses. We got some good things going on. It's already big. We're just waiting for that law to pass and whenever it passes, we're golden. We're playing our cards right, we're playing by the book, so that way there's no issue."
Johnson, native of Dublin, Georgia, remained somewhat tight-lipped as to the finer points of his next career move but it was certainly implied that the booming cannabis industry was the focus of his future plans. Currently, cannabis is legal for medical use in the form of CBD oil in the state of Georgia but illegal for recreational use.
However, Johnson's reasons for retirement was twofold and he revealed that potential concerns about his future health convinced him to ultimately decide to hang up his gloves and that he was "never a fighter", rather an athlete who was good at fighting.
"My health, man," he said as to the motives of his decision. "You hear about CTE and all this other stuff. Head injuries. You're harming your body playing football and stuff like that, but this stuff can happen just as fast in mixed martial arts as any other sport, because we're constantly beating on each other. I love myself, you know what I'm saying? A lot of guys don't think about that.
"If those guys want to go in there and do that to themselves, go ahead, that's your life, that's your body, that's your future. But for me, I'm destined to do something greater. I just couldn't do it anymore. You gotta go in there and do your thing. You've gotta make your money and get out. That's why Conor McGregor is killing it. He's straight killing it."
Comments
comments