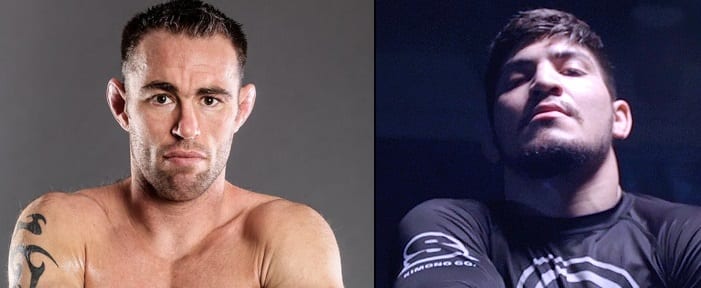 At Submission Underground 4 on Sunday night, Jake Shields emerged as the victor over Dillon Danis in the main event of the evening.
The two locked up in what was a cagey first round, with both men appearing the others equal, and much of the time spent in a standing clinch. At one point Danis appeared to have a guillotine attempt locked in, but Shields was able to use the cage to assist his escape, and the contest (under EBI rules) went to the tie breaker rounds.
And in the end, despite a solid effort by Danis, it was Shields who managed to faster escape time and walked out the victor.
But despite any of the harsh words leading up to the contest, the two embraced after the bell, and Shields was complimentary of Danis' ability.
"That guillotine was a little tighter than I expected," Shields said. "I did have a lot of respect for the guy, as much as we've had words, this is a guy I have a lot of respect for, but it might have been a little better than I expected."
And as for what's next? Well, a grappling bout with Jon Jones sounds nice.
"I like going against the best guys," he said. "Obviously for this show, Jon Jones is a stand out, if he does this again … that would be the dream match."
Comments
comments