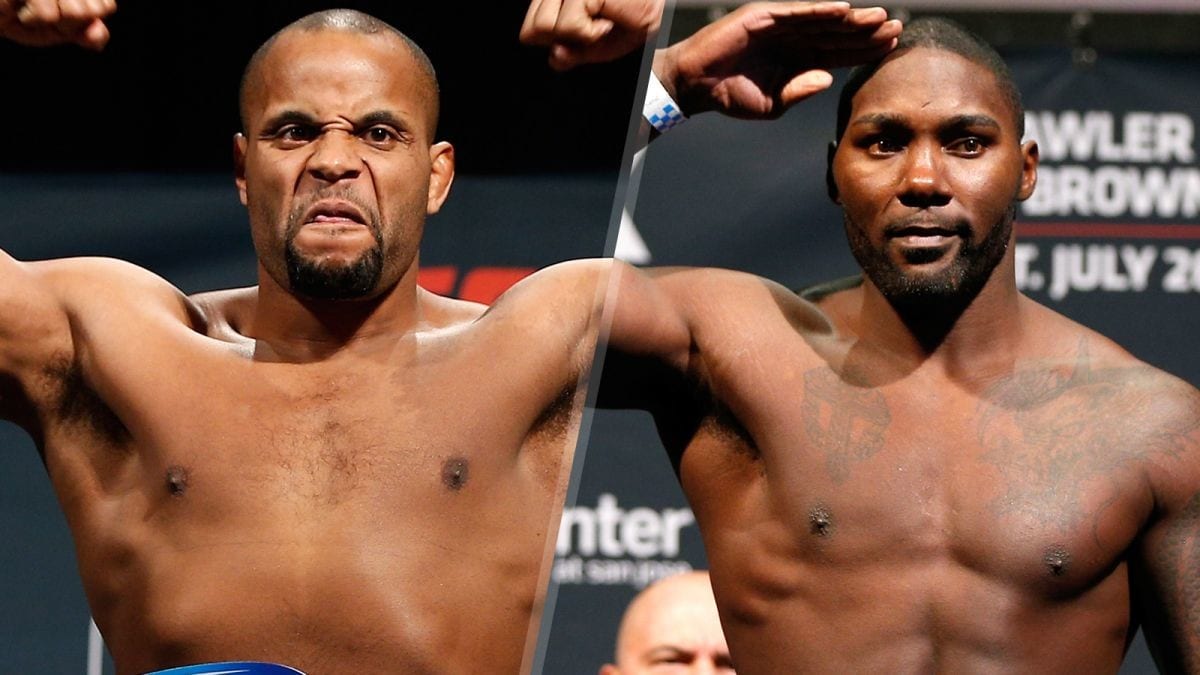 This weekend at UFC 210, Anthony Johnson will make his second attempt at capturing the UFC's light heavyweight title and for the second time, he will have to get through Daniel Cormier to get it.
The first meeting between the two exhibited both fighters' strengths. Early in the first round, Johnson caught Cormier with a right hook which sent him tumbling to the canvas as Johnson turned up the heat. Cormier survived and slowly began to implement his suffocating wrestling game — in essence, the flight was a blueprint of both of their strengths.
At the pre-fight media call last week, Cormier suggested that Johnson's only hope of victory is to win by knockout and a failure to do so will lead to the same conclusion as their first fight.
Speaking to FOX Sports, Johnson had some choice words for the champion in retaliation: "DC will always talk. I just found out he just talks. I kind of figured it out. He talks just to hear himself talk. I know he wants to be that guy that's a big time promoter and all this other stuff, but I think he's his own biggest cheerleader and his worst promoter for sure. People don't believe half the shit he says.
During the media call, Cormier stated that he has more ways to win the bout and could even neglect his world class wrestling in favour of standing with Johnson, considered to be one of the sport's most vicious knockout artists.
Johnson, however, isn't buying it.
"Everyone knows if he gets hit or even if he doesn't get hit, he'll go in for the takedown," he said. "That's kind of what he'll do. He's a wrestler. That's where his heart is and that's just the truth. He's not the most exciting fighter, but what he does gets the job done. DC can say whatever he wants to say. That shit don't bother me.
"It comes to a point where you get tired of talking. I'm not DC. I don't want to do all this talking to make myself look like Billy Bad Ass. I go in and I fight and I do my best, win or lose. That's just what it is with me. I don't go in there half-assing. Either I'm going out on my shield or you're going out on your shield. That's just what it is. I go out there and fight. I see an opening, I take it. You make a mistake, I take it."
Comments
comments