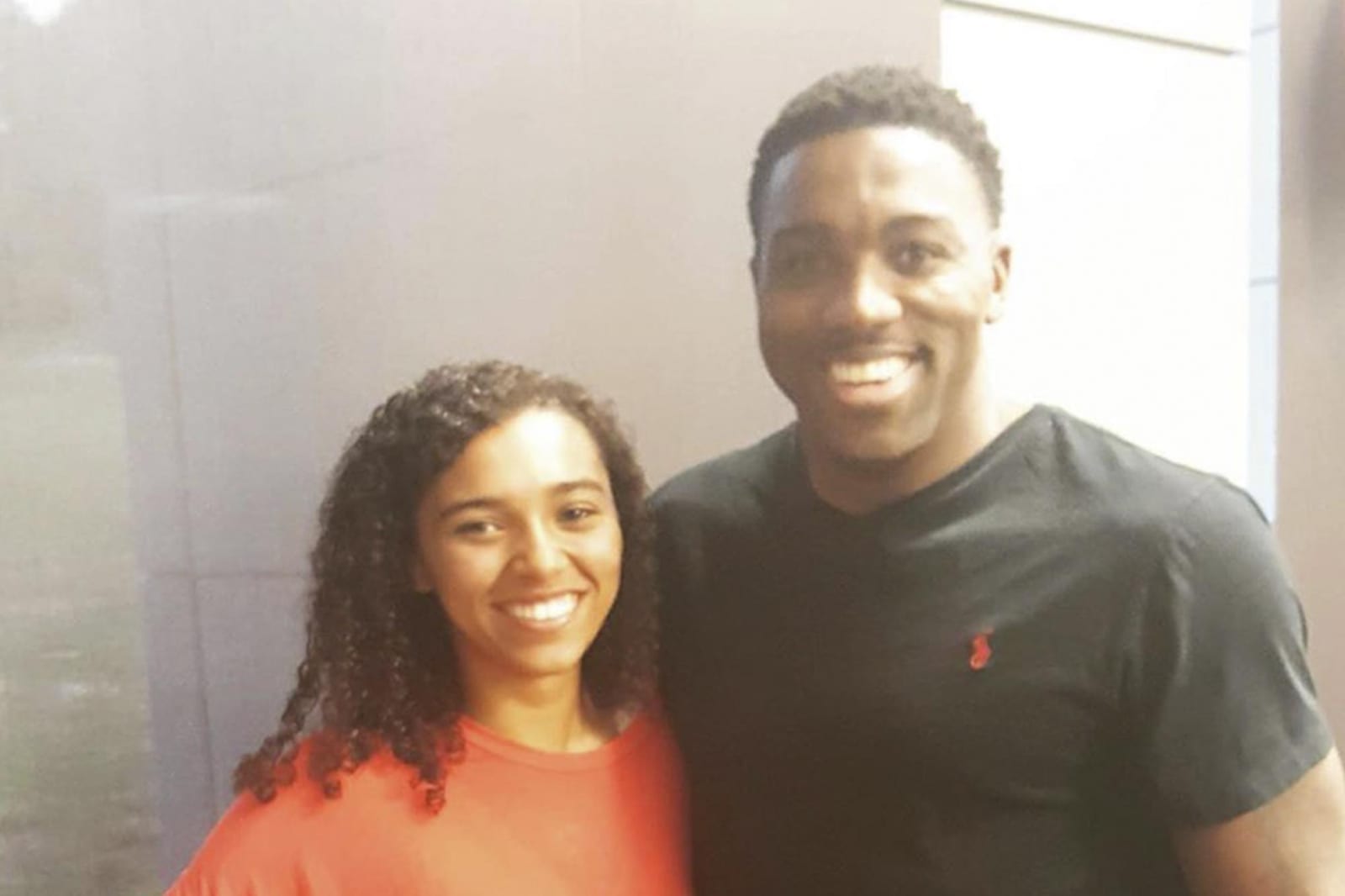 Ibraheem Yazeed, the main suspect in the disappearance of Aniah Blanchard, will now be charged with capital murder.
Blanchard's body was found last week in Macon County, Alabama. A subsequent autopsy revealed the cause of death was a gunshot wound, as reported by WSFA12.
Now Yazeed's charges have been upgraded to capital murder from kidnapping, the death penalty will be sought. (To clarify, capital murder is the intentional murder carried out during a kidnapping).
Speaking to gathered media, Lee County District Attorney Brandon Hughes revealed officials believe Yazeed was the only one involved in Blanchard's murder, although two others have been charged. Antwon Fisher is charged with Kidnapping for allegedly providing transportation to Yazeed, and disposing of evidence. David Johnson Jr. is charged with hindering prosecution.
Blanchard was last seen on October 23 at a gas station after going to get snacks in the evening. A witness saw Yazeed forcing Blanchard into a vehicle against her will, but didn't come forward for a number of days.
Blanchard is the stepdaughter of UFC heavyweight Walt Harris. After her death was confirmed with the finding of her body, Harris posted a moving letter to her on his Instagram.
"My sweet baby girl… I just wanna thank you for helping me change my life for the better…" Harris wrote. "For teaching me how to be a man and a better father! For being my biggest fan win, lose, or draw! For always knowing what to say to put a smile on my face and lift me up when I was down and wanted to give up. You light up my world I'm so many ways. This pain is unbearable… I know you want me to be strong but it so hard baby it so hard.
"I'm gonna find away I promise you I will. Right now nothing makes sense and I'm so lost. I just want you back. I hope I made you proud… I'm gonna keep going daddy just needs time. I love you so much. Look after us like you always did. We need you now more than ever. My lil mighty mighty tiger is a angel now. I love you baby girl forever and ever!"
–
Comments
comments