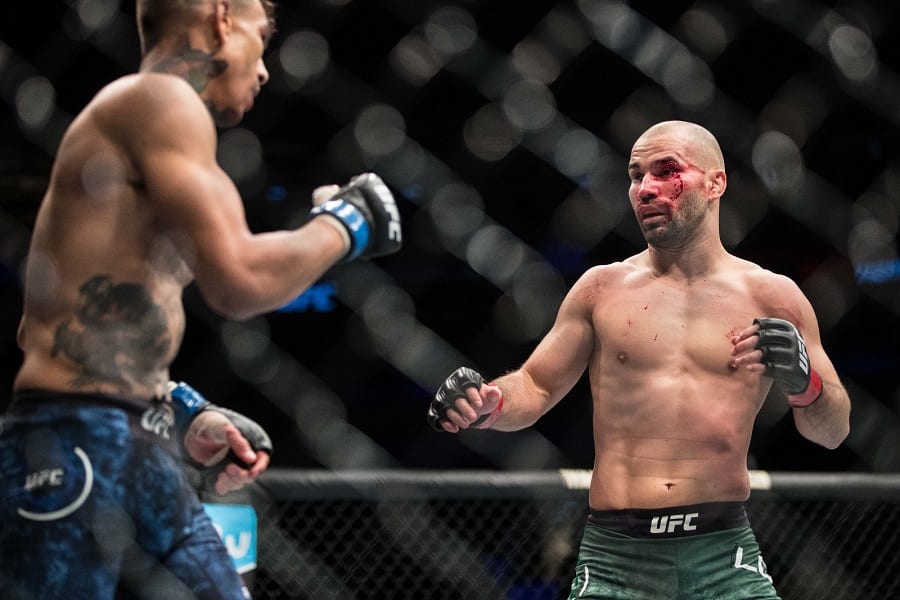 Andre Fili has defeated Artem Lobov in a highly entertaining three round decision at UFC Fight Night 118 in Gdansk, Poland.
Conor McGregor arrived moments before the bout started to a rapturous reception inside the Ergo Arena and he saw his SBG teammate come up short in a typically spirited, never say die performance.
Lobov was the aggressor early in the bout, pushing forward and looking to counter with clubbing strikes while Fili was content to circle away and stay behind his jab. The Team Alpha Male fighter opened a cut on Lobov's left eyebrow midway through the first but it was Lobov who was generally in control until Fili landed a right headkick as the round ticked to a close, dropping his opponent. Lobov recovered and worked back to his feet, shrugging off Fili's strike though damage was clearly done on the scorecards.
The second round began as much of the first had progressed: Lobov walking his opponent down, while Fili stayed behind his rangy jab. Lobov's most successful strikes throughout were the salvos of body kicks which he landed just below Fili's guarding elbow, causing Fili considerable trouble on several occasions. Lobov's aggression allowed opportunities for Fili to step forward and threaten with takedowns — which is exactly what he did moments after Lobov landed a thunderous right and, while he made it back to his feet before time elapsed ended, it was another statement to the judges in the closing seconds of the round.
Sensing he was down on the scorecards Lobov pushed forward early in the third and, much like the blueprint of the second round, Fili would time takedowns for when his opponent was opening up with strikes. While Lobov was ultimately able to get back to his feet from each of them, valuable seconds had elapsed in the process. In the end, Fili was awarded the decision on the scorecards (30-27 x 3) and improves to 17-5 while Lobov falls to 13-14-1-1.
Image by Dave Fogarty | Ginger Beard Photos
Comments
comments