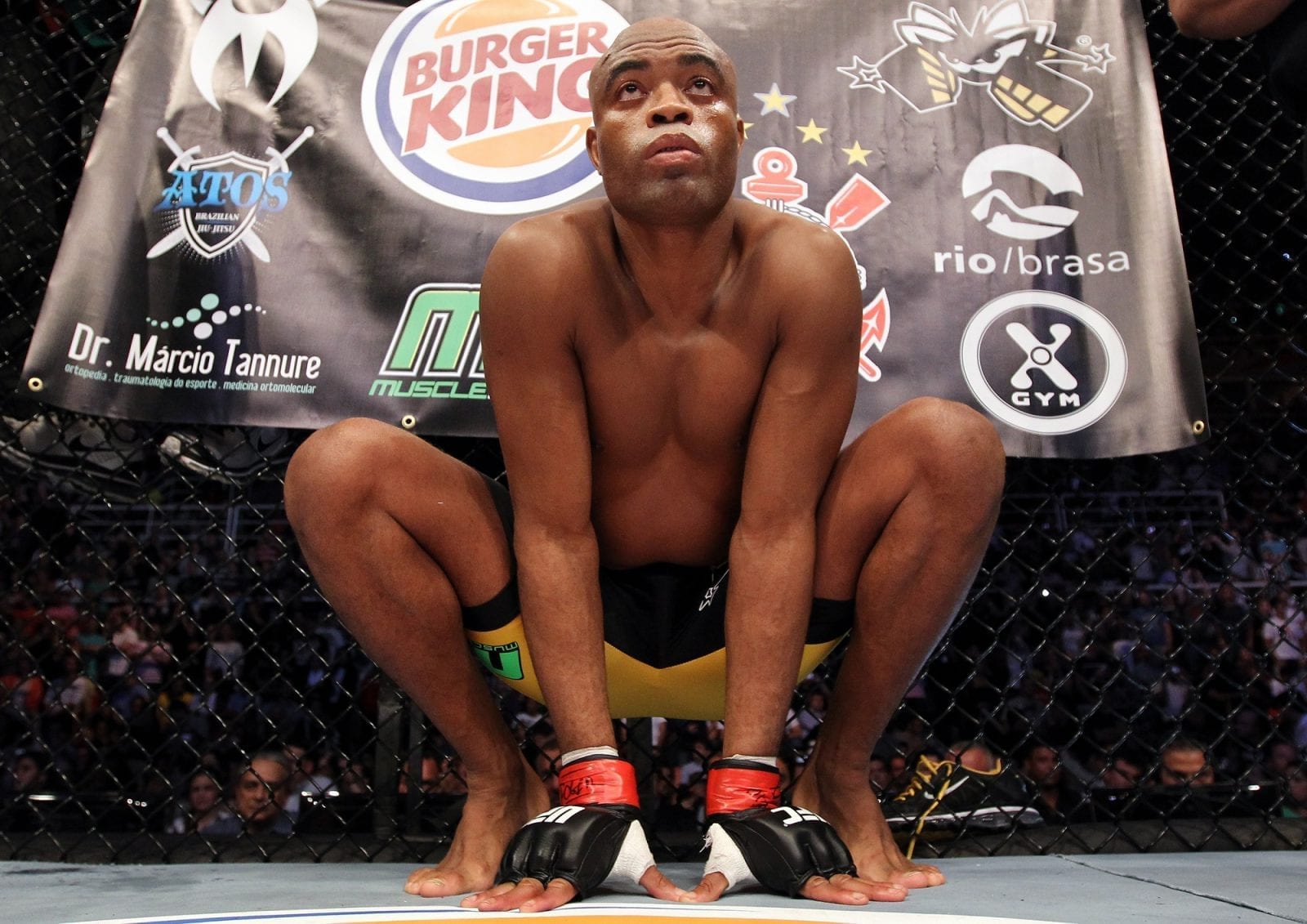 At one point in time, Anderson Silva vs. Georges St-Pierre was the most sought after superfight in mixed martial arts.
During the second half of the 2000s, Silva and St-Pierre ran their divisions (middleweight and welterweight) with an iron fist. At the time, the pair seemed unbeatable, and at just one weight-class apart, speculation began on what a fight between the pair would look like. Then, as is the way with the sport, the fight drifted away and the two moved on with their careers, reaching their respective twilights.
Now, as he is set to return to the UFC Octagon after being ruled out on the sidelines by USADA, Silva has re-opened the doors to the one time fantasy match up. Speaking on Ariel Helwani's MMA Show, Silva was asked if he had a particular foe in mind for his comeback, and while he didn't list names, a contest with St-Pierre appeared to appeal.
"That's very interesting. Georges is a great fighter," Silva said. "He has a huge name in [Canada]. I have a huge name in Brazil. I believe in that amazing fight."
Silva was also asked his thoughts on up and comer Israel Adesanya's recent suggestion they could meet in the cage, and while 'The Spider' didn't outright say he'd be interested in meeting the 29-year old, he did acknowledge the skill of the new generation.
"In this morning people talk about this boy," Silva said of Adesanya. "It's very interesting, he's a new generation. A new talent. The new future. To have the new talent, maybe this boy is incredible fighter, I don't know. … New talent has come, you know?
–
Comments
comments