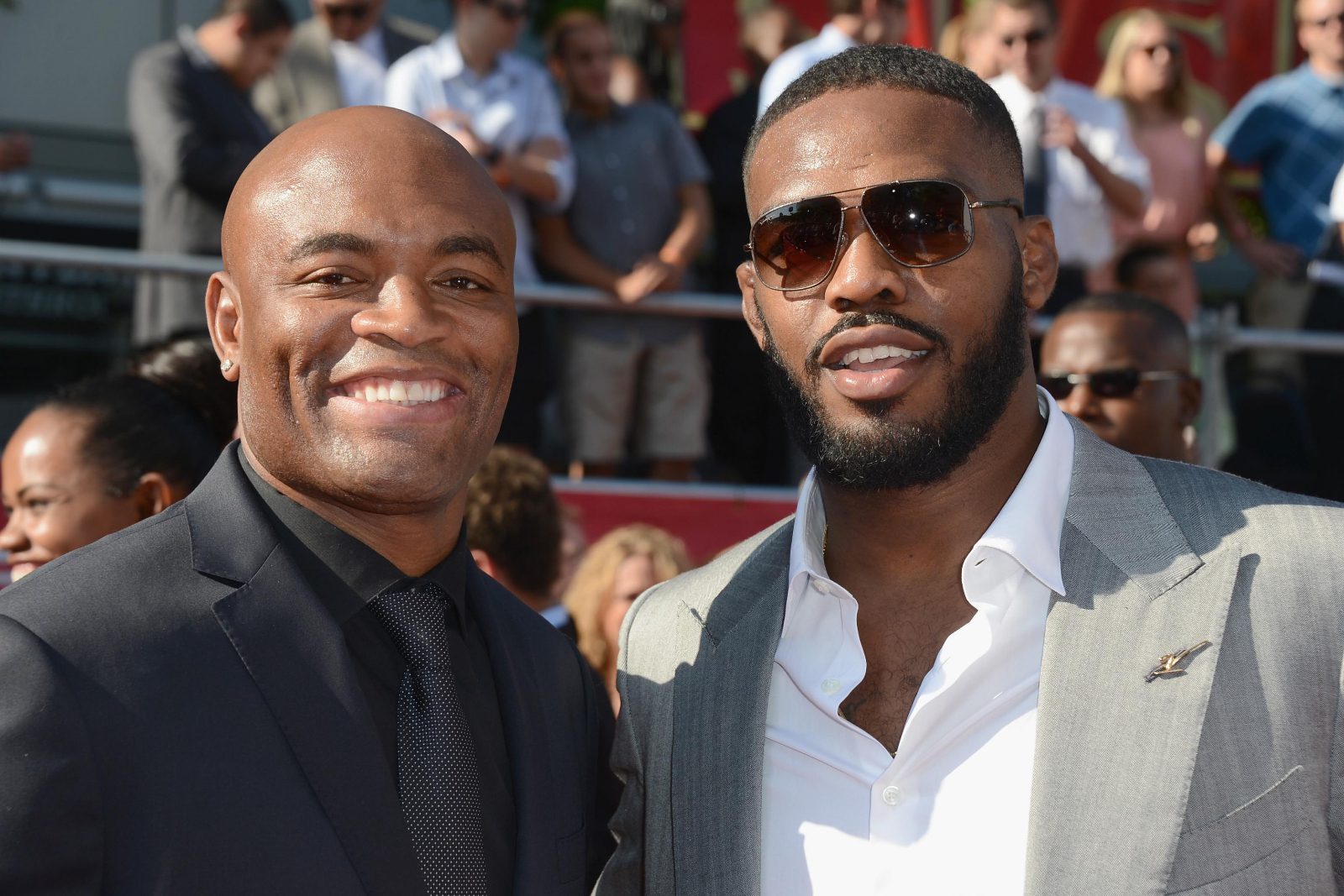 Anderson Silva is hoping the best for Jon Jones after the former light heavyweight champion was arrested in Las Vegas just hours after he was inducted into the UFC Hall of Fame for his classic UFC 165 scrap against Alexander Gustafsson.
Jones was released on bail early Friday after being arrested at around 5.30am local time on suspicion of misdemeanour battery domestic violence and injuring or tampering with a vehicle in what is his latest run-in with the law. Jones has previously been arrested for a hit and run which caused an injury to a pregnant woman in 2015, as well as DWI and the negligent use of a firearm last year.
Jones had spoken to the media prior to his arrest about how he was "inspired" by Silva's recent boxing performances against Tito Ortiz and Julio Cesar Chavez Jr., and it is clear that the respect goes both ways with the former UFC champions.
"I don't know what happened with Jon Jones but I feel sad because I feel Jon Jones is my little brother," said Silva via MMA Fighting.
"I [say] this to my manager all the time. Jon Jones don't need that. He's an amazing person. I feel sad. It's tough for me to be talking about Jon Jones, you know?"
Jones is due back in court on October 26 where he will answer to the charges — but according to Dana White, one of the UFC's best-ever fighters just isn't equipped to deal with the temptations in Las Vegas.
"This city is not good for Jon Jones, and here we are again," said White last week. "It's not even shocking anymore. When we bring him here, it's almost expected.
"We can't even get him to Las Vegas for less than 12 hours and induct him into the Hall of Fame. It's a problem. This guy's got a lot of demons, man, a lot of demons."
Comments
comments