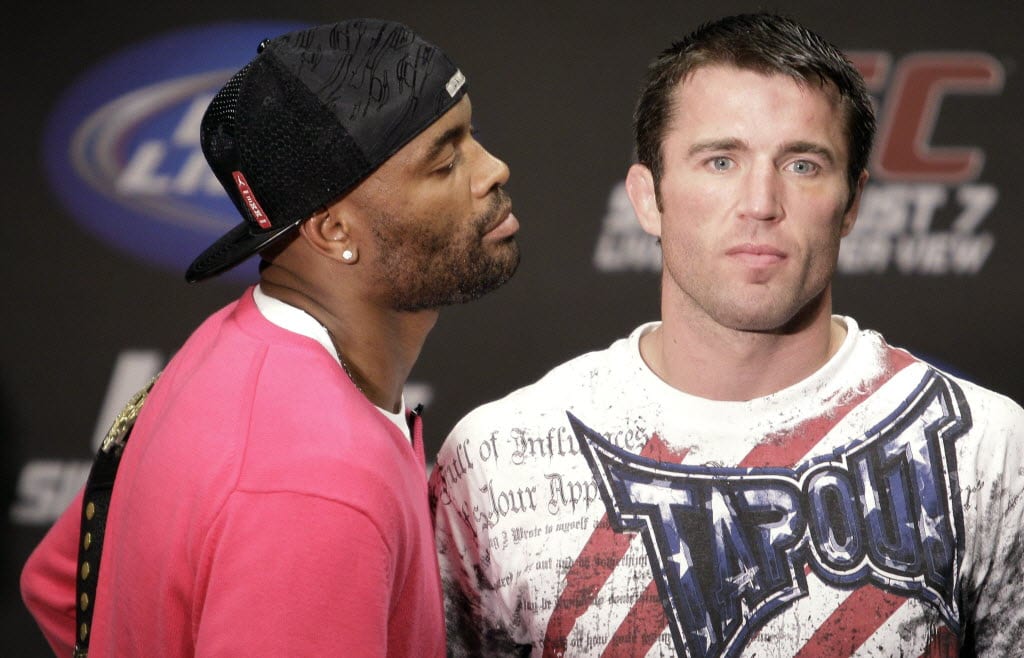 At one point some years back, Anderson Silva and Chael Sonnen were engaged in the most high profile, ill tempered feud in mixed martial arts.
At the time, Silva was widely touted as the greatest fighter in the world, and had been regularly treated with a sense of awe and respect from opponents — until he came up against Sonnen. Prior to their UFC 117 bout, Sonnen went on a huge media cycle where he insulted and slammed Silva until he'd garnered enough attention to make the then-middleweight title fight one of the most anticipated in the division's history.
That was then, however, and these days the pair are in the twilight of their respective careers, and both have seen a fair amount of controversy for other reasons. And, apparently time heals all wounds, as Silva is touting his rival to beat fellow mixed martial arts legend Fedor Emelianenko.
"Fedor and Chael Sonnen! Wow," Silva said, speaking with CBSSports. "That's very interesting. I have all of my mind in Chael. Fedor is great and amazing and I respect, but I believe that Chael will win."
Sonnen and Emelianenko are set to meet this October 12 at the Mohegan Sun in Uncasville, Conn. It's a part of Bellator's heavyweight Grand Prix, with the winner moving on to the final to face either Ryan Bader or Matt Mitrione for the Bellator heavyweight title.
Comments
comments