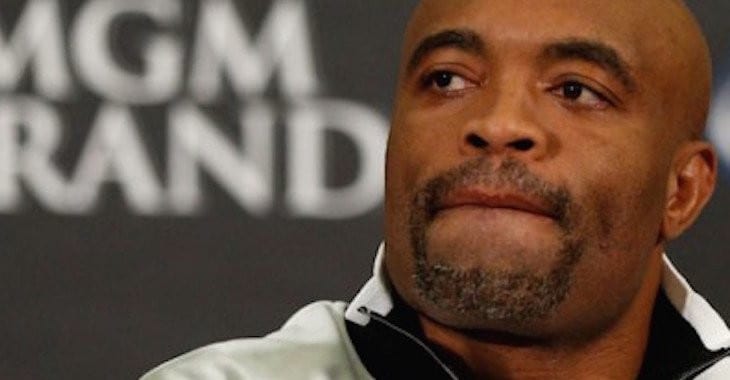 Anderson Silva will not be at UFC 212 in Brazil.
The UFC legend's status at the event has been in question for weeks, after his scheduled opponent Kelvin Gastelum was pulled from the contest due to a failed USADA test for marijuana. Today, the UFC themselves confirmed that Silva would no longer be involved in the card.
"Following the April 6 removal of Kelvin Gastelum from his UFC 212 bout against Anderson Silva, UFC officials attempted to find a replacement to meet Silva on June 3," said a statement. "However an opponent was not secured to face the former middleweight champion on short notice, prompting his removal from the card at Jeunesse Arena in Rio de Janeiro, Brazil.
"Due to Anderson Silva's withdrawal, customers may request a full refund of their purchased tickets until May 18, 2017."
It puts Silva's status with the promotion under a large question mark. The man regarded as one of the greatest of all time has been vocal of his disappointment with the UFC recently, citing a lack of communication and respect. In fact, speaking on TheMMAHour recently, Silva actually went as far as to say that he would be prepared to walk away from the sport if he was not given a fight with Yoel Romero at UFC 212 for an interim title.
Clearly, that hasn't happened, and fans will have to wait and see what will happen with 'The Spider'.
Comments
comments