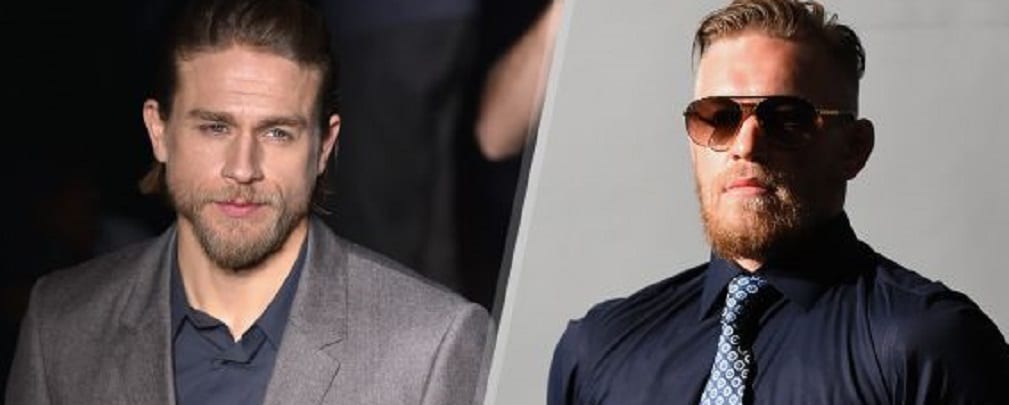 Despite being absent from the fighting arena for a few months now Conor McGregor's influence is still being felt in wide circles.
Charlie Hunnam, he of Sons of Anarchy fame, has spoken of how he drew inspiration for the role of King Arthur in Guy Ritchie's upcoming film of the same name from UFC lightweight champion Conor McGregor. Hunnam revealed how he and director Ritchie, who is a jiu-jitsu black belt under Renzo Gracie, were influenced by McGregor's mindset as he prepares for his bouts.
As reported in the Independent, Hunnam said: "We spent a lot of time looking at people out there in the world doing that. Particularly Conor McGregor was somebody that I drew a lot of inspiration from and that Guy and I discussed a lot.
"I saw one interview with him… and he was talking to a journalist and the journalist asked what specific challenges that he thought [his opponent] would pose to McGregor, and he said, 'There is no opponent. I'm in the octagon by myself. It's only me and my own fears and the execution of my own ability that is going to win or lose a fight for me.'
"It's all about self-belief and knowing what you're capable of. And if you're dialed in and focused to your true potential, then any obstacle is going to crumble before you."
Interestingly, Hunnam isn't the only Hollywood star to have spoken of his admiration for McGregor and how the Irishman's fighting style is beginning to bleed over onto the silver screen.
Earlier this year, Ben Affleck credited McGregor as the primary inspiration for the style of fighting employed in the recent Batman vs. Superman movie. He said: "MMA is taking over in terms of the style that people use stunt-wise for fighting. People now recognise that as the most pure form of combat and it's now seeping into movies. It can be seen in all kinds of movies.
"He's like a little bit more of a brawler – he's more physical," Affleck said of his Batman to Reuters. "You kind of get a feeling of a physical, visceral slugger thing. So the fights are a little more smash-mouth, UFC-influenced – Conor McGregor style."
Comments
comments