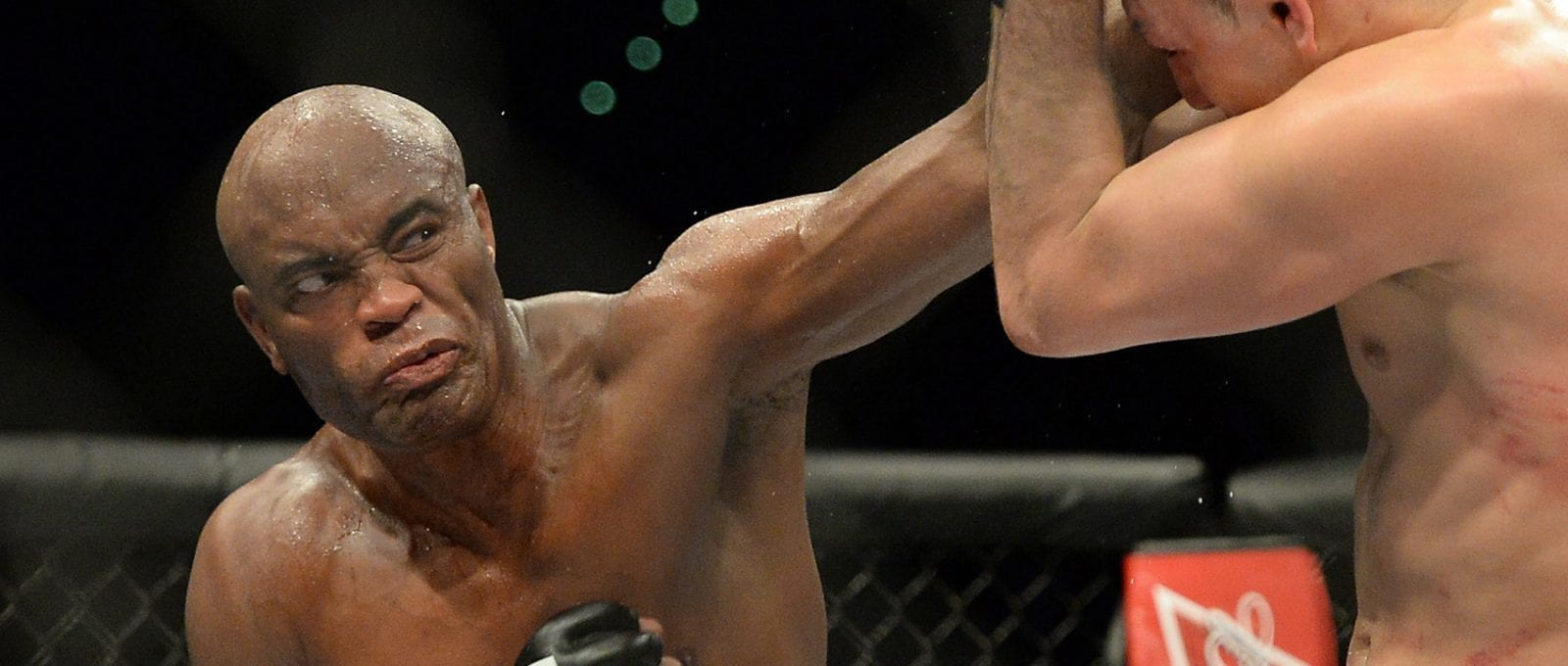 Anderson Silva's UFC 208 decision victory over Derek Brunson — his first win since a 2012 TKO of Stephan Bonnar — was a controversial one.
Many observers, including UFC president Dana White, considered Brunson to be the rightful winner on the judges' scorecards and this assertion was reflected in the post-fight statistics which state that Brunson landed more takedowns and significant strikes when compared to the Brazilian legend. Nonetheless, it was Silva who had his hand raised by scores of 29-28 from two judges, while the third awarded it to Silva 30-27.
Appearing on Ariel Helwani's The MMA Hour earlier this week, Brunson stated that there was "no way [Silva] won that fight" — a claim which Silva has countered by penning a lengthy Facebook post where he calls himself "the best in the world, to the joy of some and the sorrow of others."
It reads:
"Nowadays it's easy to say that the fight is my root, there is a lot of people who talk about fighting and do not know what it says. So when you go up in the octagon, first look who I am, respect who got where I came from. I arrived very well, without disrespecting anyone, with much struggle and pride in the chest.
So, you who talk too much, find out first who I am and what I did in this sport.
Many people find me arrogant and overbearing? I can be it and more, not because I am considered the best pound-for-pound fighter in the world. No, no, it's my feats, that's what I really did for this sport. I broke barriers all over the world where I fought, Pride, Shooto, Mecca and other events that these speakers have never heard of and do not know what they are like. I am from a different era, when had no weight limit or time limit. I really fought for passion, not for money or fame. Speakers and frustrated fighters, who read this text, I can be arrogant, arrogant and much more than that, I am Anderson Silva, who made and makes a difference in sports.
I'm not afraid and I do not flee fighting, I defended the belt for 10 years, none of the last champions managed to defend for more than 3 fights.
So thank you to all who like me and those who do not like me, they will have to accept that Anderson da Silva, The spider, is a fact and can not change. I'm the best in the world, yes! To the joy of many and the sorrow of others.
I can only say that we will soon see ourselves in the octagons of life."
With Silva's 42nd birthday approaching in April it remains to be seen how much longer he intends to compete but with the former 185-pound kingpin publicly chasing bouts with the likes of Conor McGregor and Georges St-Pierre. Whatever happens, the final chapter of Anderson Silva's story appears yet to be written.
Comments
comments