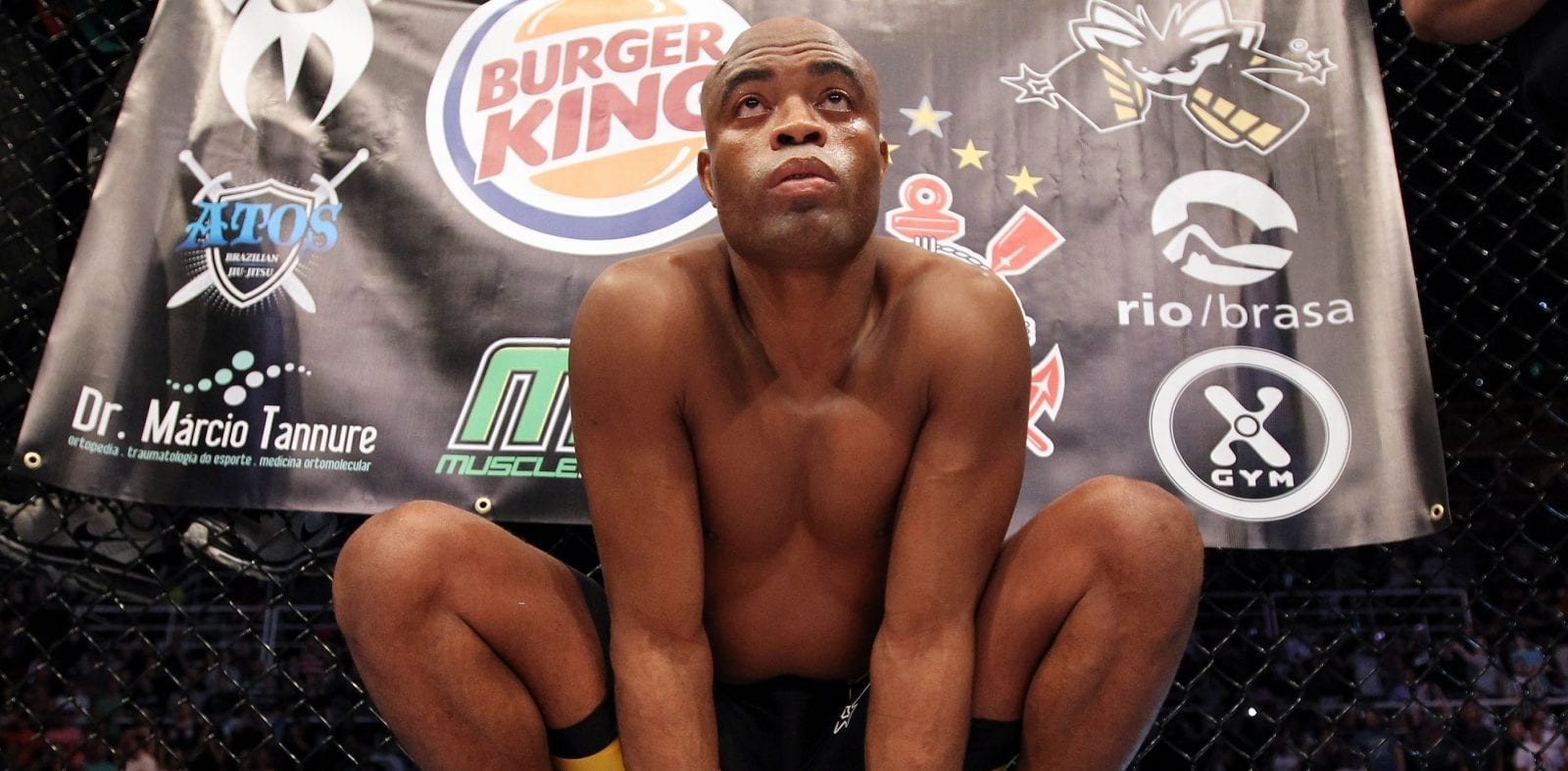 One of the greatest of all time wants to get back in there, for one night only.
Anderson Silva, who is to be inducted into the UFC Hall of Fame in July, hasn't been seen in the cage since an October 2020 defeat to Uriah Hall — but 'The Spider' doesn't seem content with ending his legendary career without at least the potential of having his hand raised one more time.
The Brazilian, who has more recently turned his attention to boxing in bouts against the likes of former world champions in separate codes of combat, Julio Cesar Chavez Jr and Tito Ortiz (both wins) and YouTuber Jake Paul (a decision defeat), told Fight Hub TV (via MiddleEasy) that he wants to strap on his gloves again so he can bid farewell to a country which provided much of the foundation to his legendary MMA career.
"I try to do my last fight in MMA in Japan because I start fighting in Japan," he said. "That's what I try to do, my last fight in Japan, my last MMA fight in Japan."
And if all goes to plan, who might that be against? "Maybe Hayato Sakurai… I think this is good fight for us," he said. "We will see."
#ThrowbackMMA | Un día como hoy, hace 17 años, Anderson Silva (@SpiderAnderson) obtiene su primer título de peso medio tras vencer a Hayato Sakurai (@s_mach_hayato) en #Shooto: To the Top 7.#MMA #SpiderSilva #ShootoBrasil pic.twitter.com/Bz23ILfZus

— MMA Fusion (@MMA_Fusion) August 26, 2018
Hayato 'Mach' Sakurai, who at 47 is just one year younger than Silva, will be a well-known name to veteran fans of mixed martial arts. The Japanese fighter was one of the most dominant fighters in the early days of the sport — as well as being a previous opponent of Silva. Indeed, it was 'The Spider' who handed Sakurai his first-ever carer defeat in what was the Japanese's 21st career fight, winning the Shooto middleweight title in the process.
Sakurai has been absent from the sport (and presumably in at least semi-retirement) since his last recorded bout in 2016, a TKO win against Wataru Sakata on a RIZIN card in Saitama, Japan.
But while it remains to be seen if Silva gets his wish in MMA, he said that we certainly haven't seen the last of him in the boxing ring.
"Let me take my break, man. I'm old man, I'm 48, bro," he said. "I need to prepare to training. Of course I train every day, but let's go see who wins and maybe the guy gives me a chance to fight. We will see… Yeah, absolutely [I still want to box again]."
Comments
comments