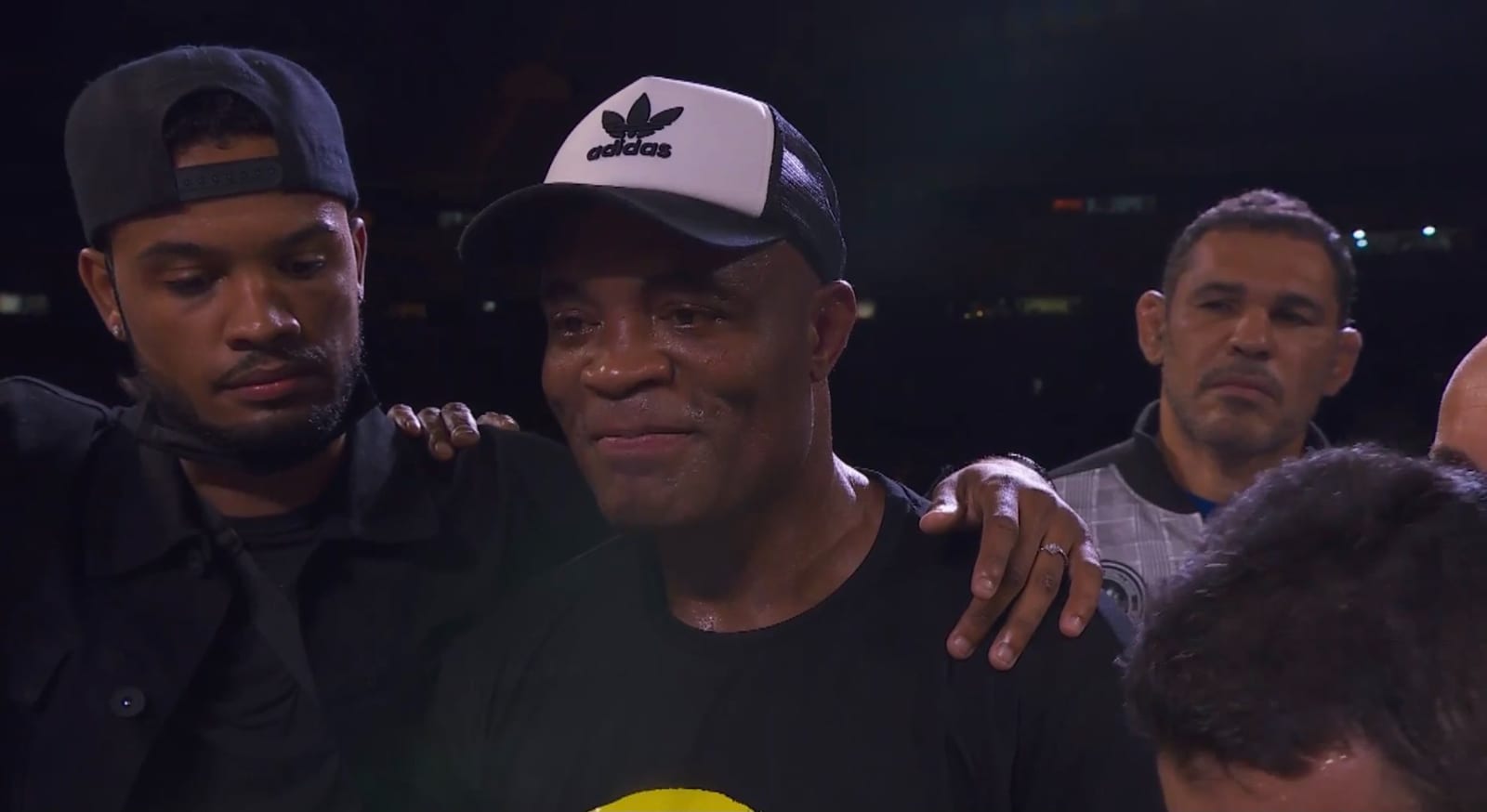 Anderson Silva? Past it? Get out of here.
Tonight the 46-year old made his first outing since leaving the UFC last year in a boxing match against Julio Cesar Chavez Jr. Ahead of the contest, many had Silva down as a heavy underdog, regardless of his historic success as a striker in mixed martial arts. It appears Silva never got the message.
Throughout the eight-round contest, Silva looked crisp and sharp, landing jabs and uppercuts repeatedly to the younger man, who grew clearly frustrated as the bout went on. Indeed, even on the inside where Chavez was set to have most success, Silva was outmuscling the Mexican.
In the end, Silva won via a split decision, because boxing will never be rid of it's innate bullshit, but the right man had his hand raised as the winner.
Oh and by the way, mixed martial arts fans? Silva pulled out some of the old classics for your enjoyment too.
.@SpiderAnderson doing #AndersonSilva things!#TributeToTheKings

PPV: https://t.co/cUFR9Hvg9P pic.twitter.com/OM4sVY3iLY

— FITE (@FiteTV) June 20, 2021
.@SpiderAnderson wins a split decision over Julio Cesar Chavez Jr.!!!!!

77-75 77-75 (For Silva) 75-77 (For Chavez Jr)#TributetotheKings

PPV: https://t.co/ZUiLgsTmuO pic.twitter.com/7bda85FU9l

— FITE (@FiteTV) June 20, 2021
–
Comments
comments