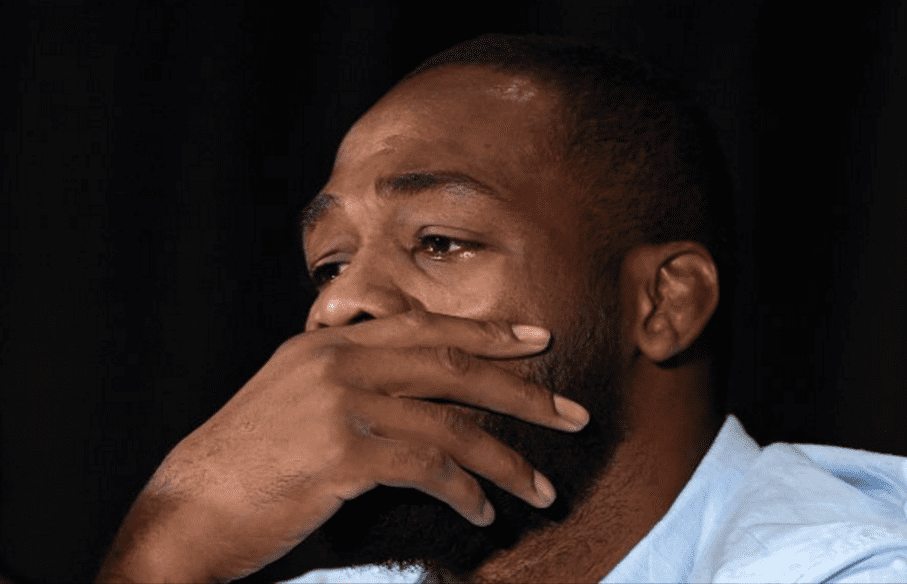 An emotional Jon Jones proclaimed his innocence at a press conference today, denying all use of performance enhancing drugs, after news of his failing a drug test broke last night.

"I want to first start by apologizing to all of the fans who came out and supported me for UFC 200, and obviously the UFC and the Fertittas for not being able to perform," Jones said. "I know they spent a lot to promote this event. Daniel Cormier, I want to apologize to Daniel Cormier. I know that this fight means a lot to him. The fight means a lot to me and the fight is not happening. So I just want to apologize everyone sincerely."
Jones failed an out of competition test that took place on June 16 for a banned substance. Jones has been tested six times in 2016, with this his only failing.
Jones' manager Malki Kawa, who was with Jon this morning, stated that they were having Jon's B sample tested, although he admitted the odds of those results coming back negative were slim.
USADA violations are accompanied with a standard two year suspension from the sport, although if this turns out to be a case of a tainted supplement that Jones took unwillingly, sentences have been seen to be reduced to six months in the past.
"I've been taking the same supplements for the majority of my career and I've been so outspoken about being against any type of performance enhancers," Jones said. "I'm still to the day against performance enhancers. And so the one thing that sucks, being labeled as someone who cheats, it hurts me more than anything else I've ever been through in my career."
Jones plans to leave Vegas today and return to his home in Albuquerque, and acknowledges that he'll likely be stripped of the Interim title he holds.
Clearly devastated by the news, Jones spoke through tears, and at one point had to leave to compose himself. Yet, despite everything, he was resolute in his message.
"For all of the people who believed in me, continue to believe in me, because this story isn't over and the best is yet to come," Jones said. "Let's figure out what this is before passing judgement and figure out what's going on. I think people who are fans of mine know that I'm a fighter, and that adversity is not something that defeats me and I am hard to be broken."

"I wouldn't cheat. That's not who I am."
Written by Oscar Stephens-Willis
Comments
comments