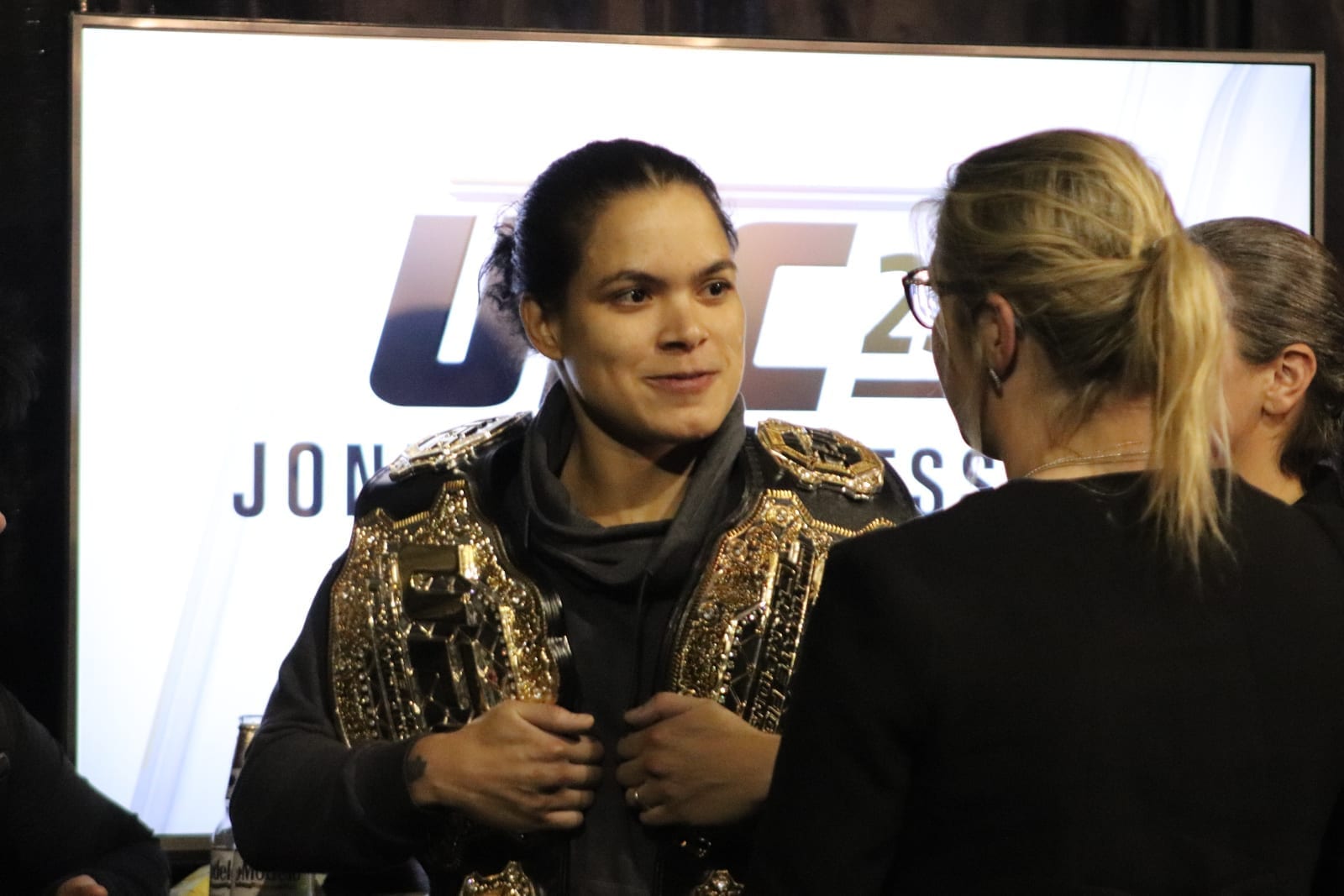 Amanda Nunes will not be headlining the UFC's final pay-per-view card of 2020.
The UFC featherweight and bantamweight champion has been ruled out of her contest with Megan Anderson due to an injury, per a report by ESPN. The fight will instead be rescheduled for next year.
Nunes vs. Anderson was set to headline UFC 256 on December 12, alongside bantamweight title fight Petr Yan vs. Aljamain Sterling. It's as yet unknown if the UFC will look to find a new headlining act to boost the PPV's line up.
Wishing Amanda a speedy recovery 🙏🏻UFC are rescheduling the bout for a date early next year.

The goal remains the same 👊🏻 We'll be ready.. https://t.co/APZt4zUkS0

— Megan Anderson (@MeganA_mma) November 9, 2020
Nunes' issue is currently unknown, but Anderson did reveal the UFC still planned on putting the two together in the near future once the champion recovers.
"All I was told was she has a 'serious medical issue' and that they're working on rescheduling the bout currently," Anderson said, speaking to ESPN. "Obviously, it sucks because we've been working so hard for this, but I hope she has a speedy recovery and the goal remains the same. Nothing has ever come easy for me. This is just another part of the journey and we'll be ready for whatever date they set. Our time is coming one way or another."
Comments
comments