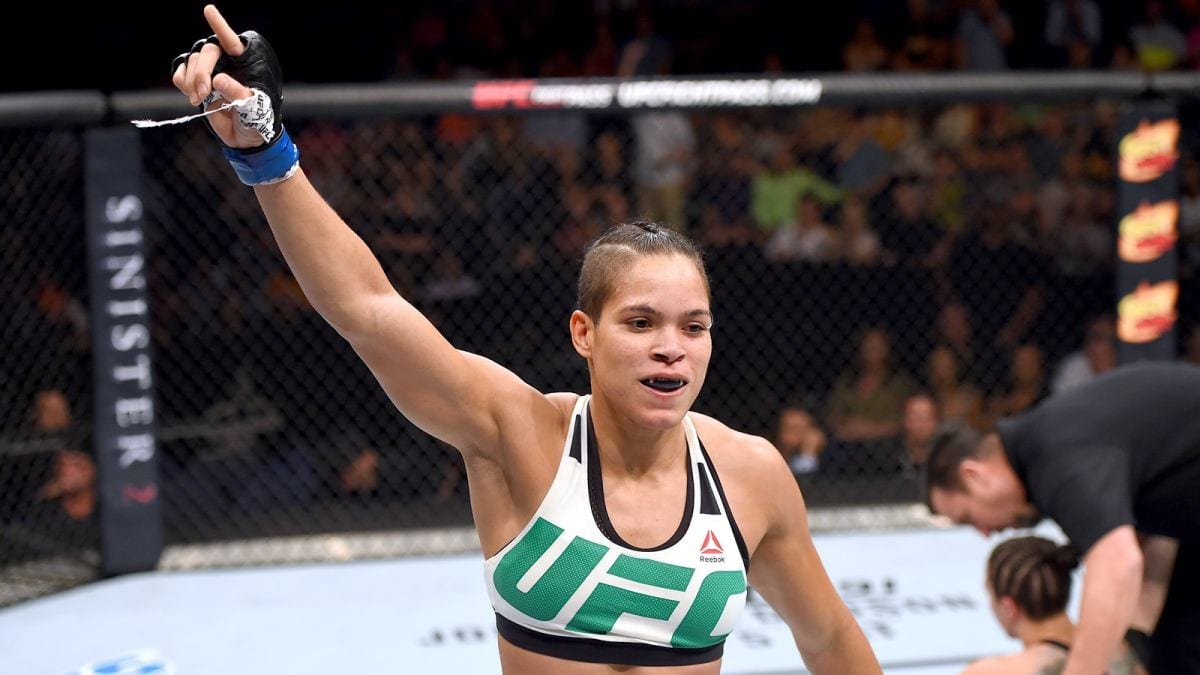 Amanda Nunes has pulled out of her main event title fight at UFC 213, which takes place in just a number of hours.
Nunes is believed to have been forced to withdraw after experiencing difficulties from a draining weight cut, with Ariel Helwani reporting she is currently in hospital just hours from her scheduled fight time.
Amanda Nunes has been feeling ill this week. She's currently in the hospital. Tonight's main event is in jeopardy. No official word yet.

— Ariel Helwani (@arielhelwani) July 8, 2017
She was set to face Valentina Shevchenko for the UFC women's bantamweight title. It would have been a rematch from their fight at UFC 194. In its stead, the co-main event of Robert Whittaker vs. Yoel Romero for the interim middleweight title will be moved to the main event slot.
The news was first reported by 'Dizz', before being confirmed by UFC president Dana White, who revealed to MMAJunkie that UFC strawweight champion Joanna Jedrzejczyk attempted to step in at the last moment.
Just spoke with @danawhite, and he said @joannamma was begging him to step in and take the fight. NSAC would never allow, but #gangster. https://t.co/Len2uQg0wM

— John Morgan (@MMAjunkieJohn) July 8, 2017
It's the latest in a long line of issues to affect the event, which brings International Fight Week to a culmination. Originally, the UFC had aimed to have Georges St-Pierre's return take place tonight, as well as Cody Garbrandt defending his newly won bantamweight title against T.J. Dillashaw. The card is usually one of the biggest of the UFC calendar.
Interestingly enough, this marks the third year in a row that the International Fight Week card has faced an alteration. In 2015, Conor McGregor's opponent was changed from Jose Aldo to Chad Mendes, and last year Jon Jones was infamously pulled from his bout against Daniel Cormier in similarly last minute fashion.
Under Nevada State Athletic Comission rules, refunds must be offered by the promotion when changes are made to main events.
Comments
comments