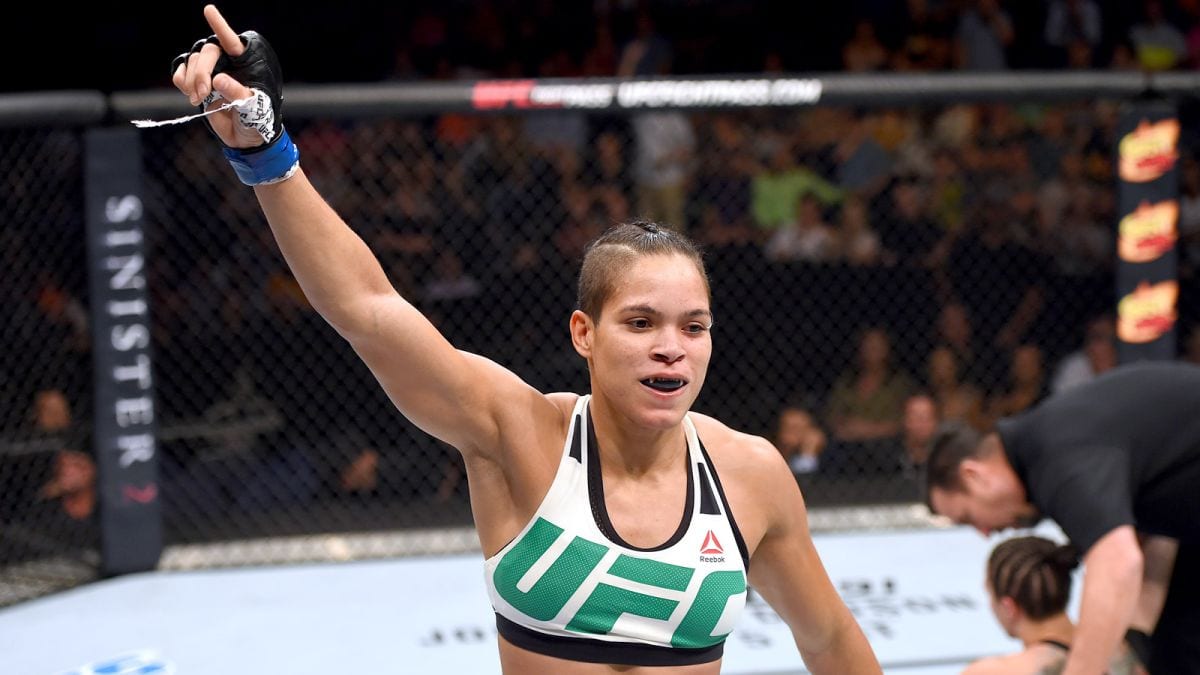 This weekend's UFC 250 headliner Amanda Nunes says she is nearly certain that she has already contracted and recovered from Covid-19.
The illness has impacted the global sports world greatly but the Brazilian two-weight champion will defend her featherweight championship against Felicia Spencer as the UFC continues to emerge from its brief coronavirus hiatus — and she says that she is nearly certain that she has already experienced the illness.
"I was in Vegas at a convention. There were a lot of people from all over the world. I was exposed to a lot of people there, and when I got home I got sick," Nunes said in an interview with Combate.
View this post on Instagram
"I soon got sick and had the same symptoms as the corona. And now, going to the UFC, I'm going to see if I really did. Because I arrived from the trip and went straight to bed, with a fever, my body (aching), something I never felt before. I've been sick before, and I never felt like I did when I arrived from Vegas, after the convention.
"And then I got sick, I stayed in bed for two, three days, and then Nina [Ansaroff] took it too and got sick. So I believe I went through the corona quickly, but I will know now if I already had it. So I must be immunised, right, because when you take it I think you are immunised, something like that I saw. Then I will really know if it was or not."
Nunes says that she didn't receive a test but will have undertaken several during the UFC 250 fight week. It is not yet known if she has undergone an antibody test which would confirm the presence of antibodies which fight the virus in her system.
Comments
comments