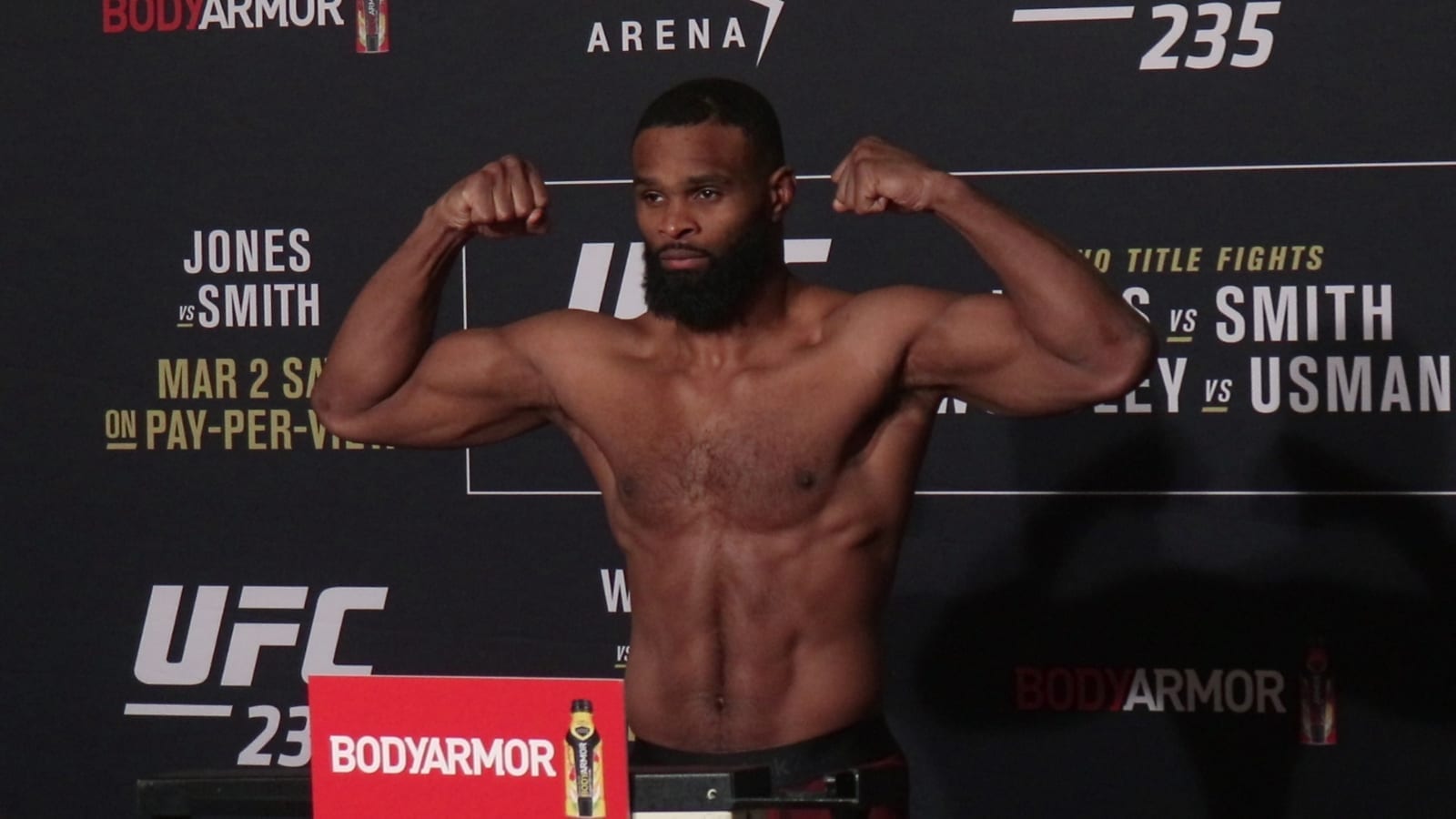 When the final bell rang in last weekend's UFC main event in the Apex Facility in Las Vegas, it seemed as if Gilbert Burns had ended — temporarily or otherwise — Tyron Woodley's status among the welterweight elite.
The fight, which was a unanimous drubbing on the scorecards in favour of the Brazilian, meant that the former welterweight champion had lost 10 successive rounds in the UFC cage, but the 38-year-old Woodley appears to have been offered a route back to the summit of the division — and the opportunity to claim what would be a very satisfying riposte to a years-long rivalry.
"They offered me [Colby], I told them I'm in," Woodley told ESPN in the days after the Burns loss. "I mean, I just don't want to talk a lot about Colby because Colby is an actor, man. I know what he is doing and it makes sense and it's kind of fun to watch.
"But, at the end of the day, Colby has turned me down five or six times. After losing two fights back-to-back it may be a time he may accept it because he may think I'm down and out.
"That was the first thing they [UFC] did. They wanted to see if I was alright then they offered me the fight against Colby. I told Malki [Kawa] to make sure you tell them today, yes. Don't wait until tomorrow, tell them today yes. I got a contusion I have to deal and I can't fight anyway for 45-60 days because of the cut.
View this post on Instagram
"I've been icing six, seven times a day, ibuprofen, so I've been doing the right stuff. Fighting Colby right now is like fighting this race war. This brutality and just the unsettling climate of our culture. I'm just going to take it as that. So, they have offered me Colby and I once again have accepted and we will see what happens."
In his own interview with Submission Radio this week, Covington suggested that the chances of a fight with Woodley had been erased by his defeat against Burns — something which he found disappointing given the slow-burn buildup to the fight over the last year or so.
"It sucks," he said. "I built that fight for three or four years. I was begging to fight that guy on five days' notice because I know how washed up he is. He never wanted to fight me, plain and simple. Even when he was the champion and I had the interim title, he was begging to fight lightweights, he was begging to fight anybody but me, and I'm the first guy to scare the champion into elective shoulder surgery."
Covington, it seems, will get his chance.
Comments
comments