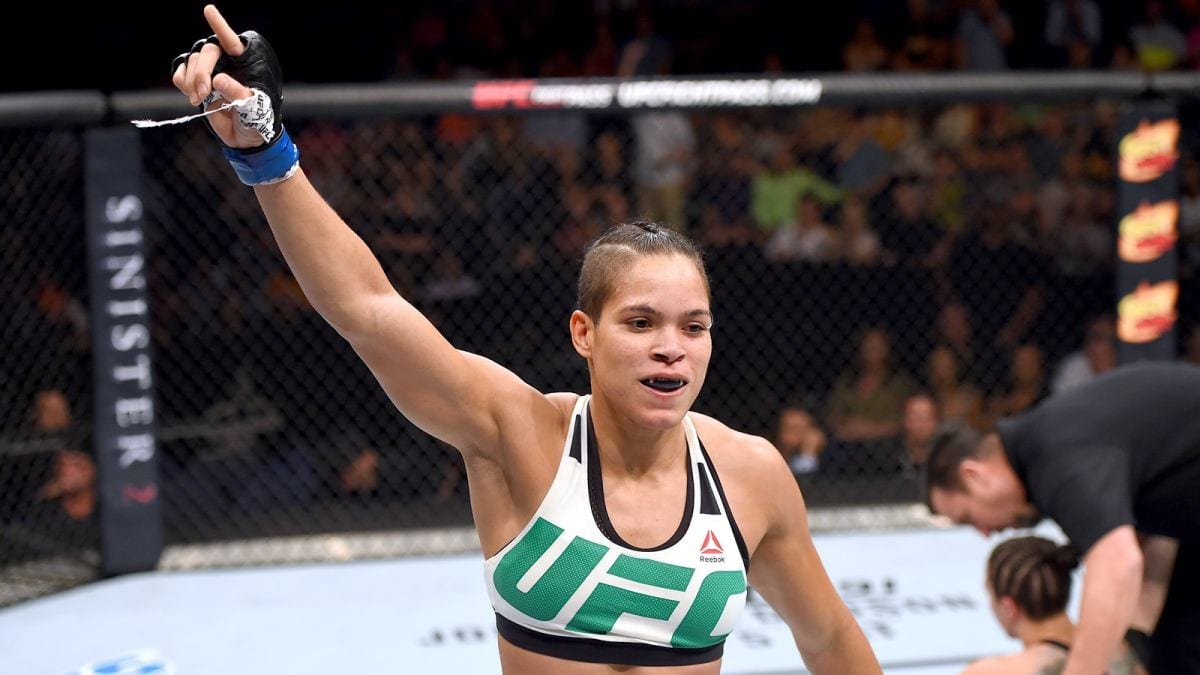 Amanda Nunes might be fighting Raquel Pennington at UFC 224, but that doesn't mean she's given up on a champion vs. champion fight with Cris Cyborg.
The two women belt holders have been eyeing a contest with each other for the past few months, most recently with Cyborg calling for Nunes to fight her in the cage after defeating Yana Kunitskaya at UFC 222. While UFC president Dana White had seemed on board with the idea, the UFC ended up booking Nunes to main event the upcoming Rio de Janeiro pay-per-view on May 12.
While Nunes would still like a shot at Cyborg this year, she felt she needed to fight again soon, instead of waiting for negotiations to play out for a super fiight.
"Of course, I'm focused on Raquel right now, but like I said, before, I made this very clear, when I text Dana White I wanted this fight, it was because there was no one else in my division," Nunes said, speaking on the UFC Unfiltered podcast. "I didn't even know if I was going to fight soon, you know. I didn't want to stay waiting and waiting for years because I've been in that position before where there is so long before a fight.
"I don't want to do it again. Staying here, waiting and waiting and waiting, but now, we have Rocky and we have Ketlen Vieira and I feel like my division is starting to grow. If you give attention to the division it could be awesome and now I have two, Rocky and Ketlen. I think Rocky is my next opponent and I want to see Ketlen after."
For a long time in mixed martial arts, Brazilian fighters have shown more of a reluctance to fight their countrymen and women than fighters from other nations. Indeed, recently Brazilian Jessica Andrade took fire at Nunes for asking to fight Cyborg, stating that you should support people from your own country.
Nunes isn't buying it.
"It has to make sense for both of us to do this so we can do this," Nunes said. "It's nothing personal against Cyborg. I know she's Brazilian and she like said because we're Brazilian we aren't supposed to fight and things like that, but when you become a professional fighter, to become the best, you want to be beat the best.
"It's nothing personal against her and I feel like a lot of things are involved in that."
Comments
comments