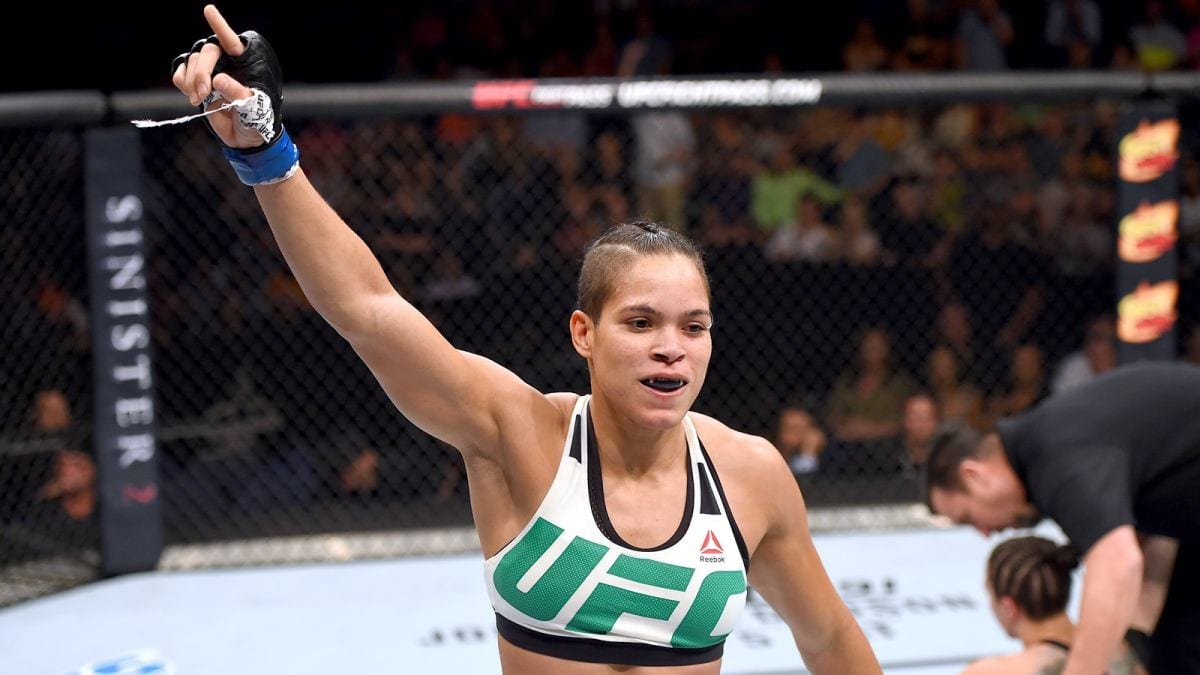 Well, who saw that one coming?
Julianna Pena's stunning second round submission win against Amanda Nunes at UFC 269 is being hailed as one of the biggest upsets in UFC history — and particularly to an unnamed bettor who reportedly gambled more than $300,000 on her to win — but the now former UFC two-division champion says that she will be back, and is focussed on renewing her rivalry with the UFC's new 135-pound champion.
View this post on Instagram
"You guys think I'm going to go out unbalanced," wrote Nunes on Instagram. "I undoubtedly accept the rematch. Give me a little time to get my sh*t together and I will be back better than ever."
The rematch between Nunes and Pena seems to be a no-brainer. Nunes, who was undefeated since 2014, had run roughshod through the UFC's female bantamweight frame, defeating the likes of Ronda Rousey, Holly Holm, Valentina Shevchenko and Miesha Tate to add to featherweight wins against Cris Cyborg, Megan Anderson and Felicia Spencer.
Prior to last Saturday night, Nunes hadn't been bested in the cage since she was finished by Cat Zingano all the way back at UFC 178 in September 2014.
And before this loss, Dana White had appeared to lay down a gauntlet to high profile free agent Kayla Harrison for a featherweight showdown against Nunes — but it remains to be seen if that will remain in the works as Nunes targets regaining bantamweight gold.
Comments
comments