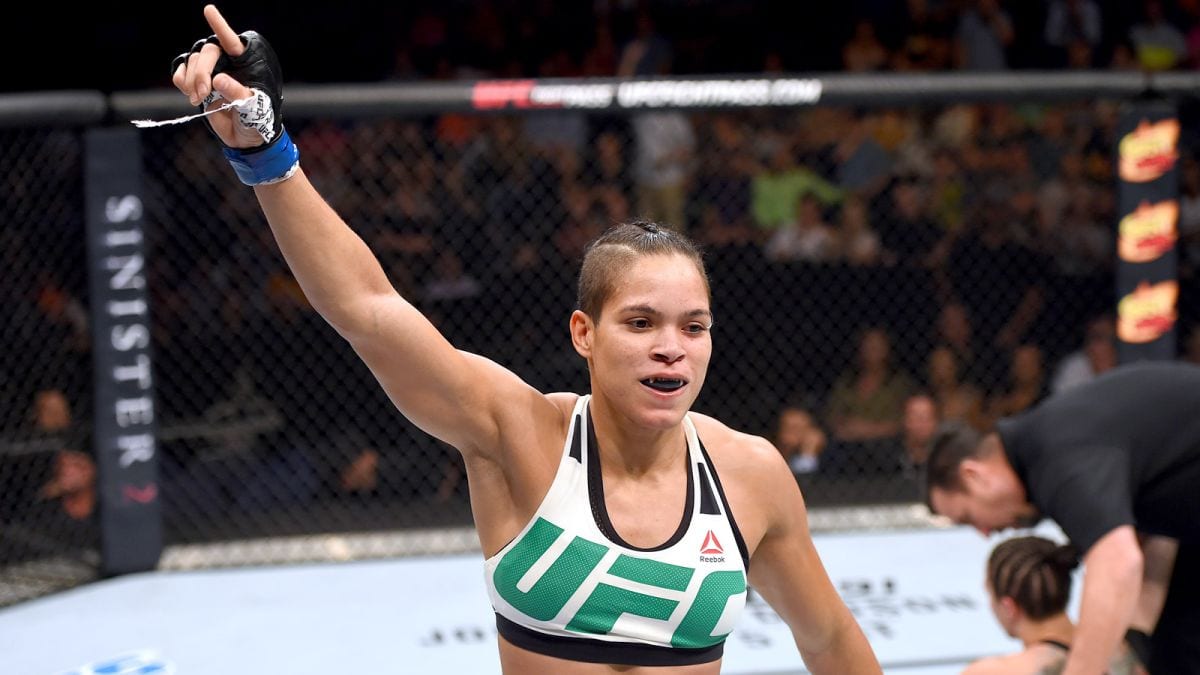 Well, Amanda Nunes had her hand raised over Germaine de Randamie, but it was far from the routine title defence many had predicted.
Nunes defeated de Randamie via judges decision, winning all five rounds on the judge's scorecards, with the three giving it to Nunes 49-44, 49-46, 49-45. That result tells far from the total story, however.
In the first, it was everything we expected. Nunes piled on the pressure, throwing big overhand rights before taking de Randamie to the canvas and throwing heavy shots looking for the finish. At the end of the round, de Randamie even looked ready to go out from an arm triangle but survived to see the bell.
The champ changing levels! ⬇️

🏆 @Amanda_Leoa #UFC245 pic.twitter.com/RsS7zILJ8K

— UFC (@ufc) December 15, 2019
In the second, there was a hint of change on the winds. An apparently slowing Nunes was hit by some good head kis and a flying knee looked to have her slightly rocked. Luckily for the champion, her wrestling chops were a useful tool, as she managed to take the challenger down and prevent further damage.
OH!

GDR catching the champ with a big kick! @IronLadyMMA #UFC245 pic.twitter.com/OqeAQHZDG1

— UFC (@ufc) December 15, 2019
THIS close! 😳

GDR almost catching the champ in a submission here in R4! #UFC245 pic.twitter.com/JMROb7ZSKg

— UFC (@ufc) December 15, 2019
Indeed, the grappling of Nunes' was the story of the fight, with de Randamie fully in the bout until Nunes was able to shoot for a takedown, pull the Dutchwoman to the floor and keep her there.
After the fight, Nunes dedicated the victory to heavyweight Walt Harris, who's daughter Aniah Blanchard was recently kidnapped and murdered in one of the most tragic moments to ever affect the world of mixed martial arts.
Comments
comments