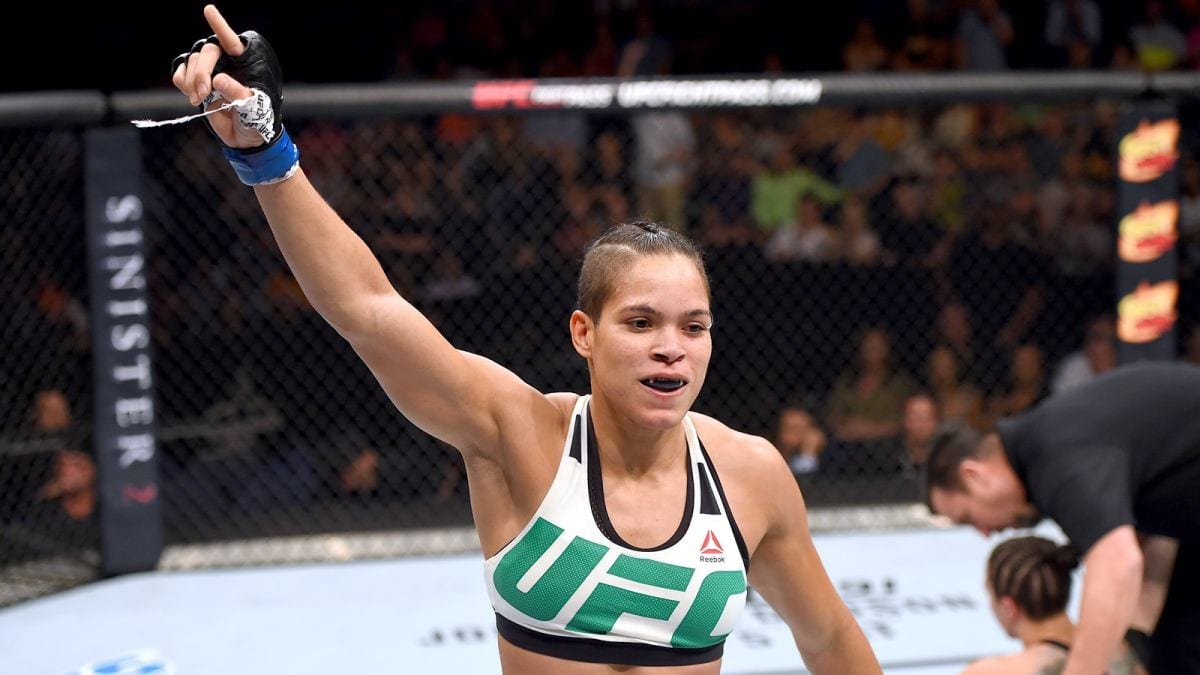 Amanda Nunes doesn't quite understand what Cris Cyborg's objection to meeting her in the cage is, but she does think it'll get worked out eventually.
Currently, Cyborg's stance on the clash is that she'd rather face a genuine 145-pounder in an attempt to build the women's featherweight division and ensure it's survival once she retires from active competition. To ignore that sense of obligation, she recently said, would mean that the UFC put Nunes vs. Cyborg on a stacked event so as it earned her the payday a superfight should.
According to Nunes, she believes sooner or later it will come together. And there's no need to feel personally affronted by the challenge.
"Honestly, I think she wants this fight," Nunes said, speaking in Boston after an open workout (H/T to MMAFighting). "And it's the fight UFC wants. I want this fight to be good. I don't have anything against her. At all. I think this is a business deal. After the fight we can have a beer, you know what I mean? It's not personal.
"I think it would be awesome. I would be ready, in Brazil, in Vegas, or whatever. Whatever country, let's 100 percent make this happen."
Nunes' sudden interest in facing Cyborg — an interest not many have shared — comes, she says, from feeling as if the bantamweight division doesn't have obvious challenges for her now. Before she called to meet Cyborg in the cage, Nunes had previously explored the idea of moving down to the new flyweight division.
Unfortunately, she says, she's simply too big and the lifestyle change would be drastic to make it work.
"First of all, I think about going to 125," Nunes said. "This was one of my goals, because I want to be a champion in two divisions. And I sit down with my coach and my whole team and we discuss and talk about my next step to go to either one division, 145 or 125. And I decide I'm going to go to 125. … But then, when I saw my diet, everything I had to go through to go down, I think about it a little bit. Honest to god, it's hard.
"Sometimes for me, [getting to] 135 is a little bit hard. Because I don't have that much fat left. It goes down my muscles, it's bad. Going to 125, I don't even want to talk about it. I tried it for two days and after that, I can't."
So, while it's not cemented yet, Nunes is certain. It's a fight with Cyborg she's after.
"This is the fight I want, yes," Nunes said. "Whatever happens, I'm going to be ready."
Comments
comments