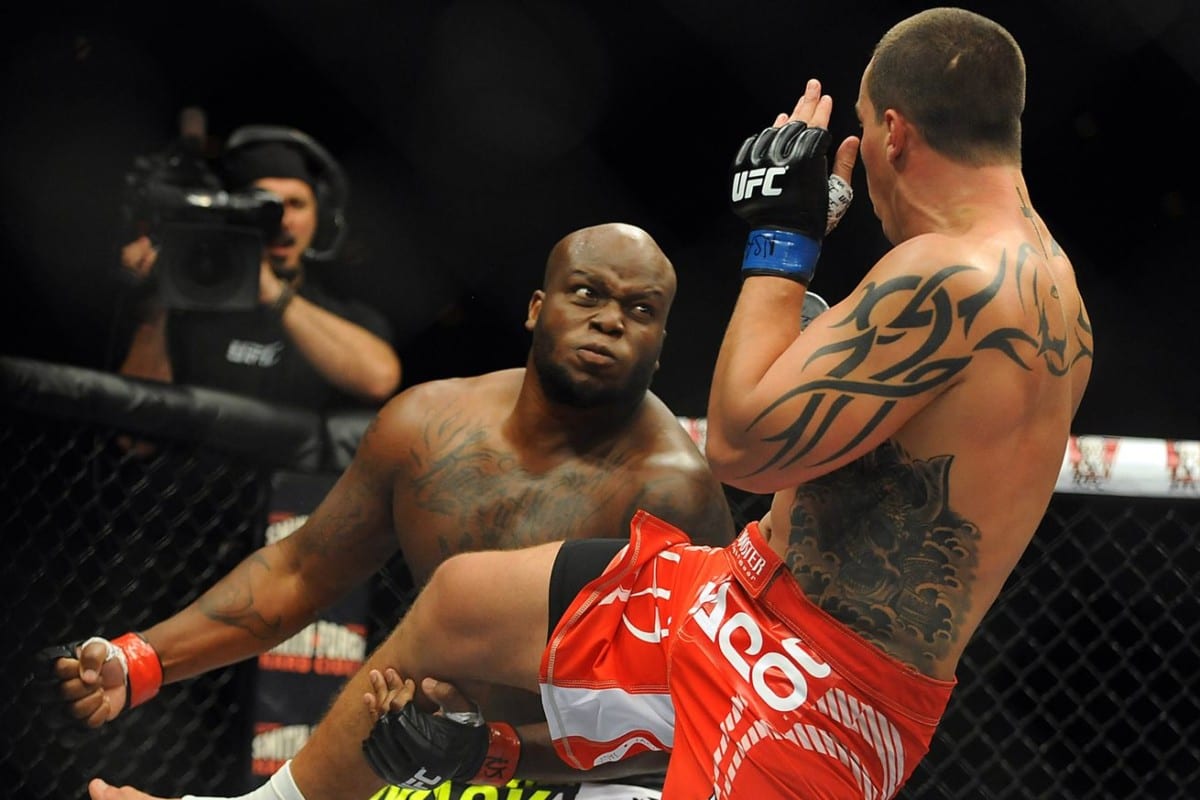 While much of the talk of a heavyweight fight taking place this weekend has centred around Saturday's Mike Tyson and Roy Jones Jr. fight, another titanic tussle of two of the UFC's top-ranked heavyweights is flying somewhat under the radar. 
Saturday's UFC event in Las Vegas is topped by a bout between the second-ranked Curtis Blaydes and the fourth-ranked Derrick Lewis. The winner will be ideally positioned to put their hand up for a title shot in 2021 — but for Lewis, the fight has a little bit of extra spice associated with it after Blaydes alleged that the hard-hitting 'Black Beast' has been 'protected' by the promotion.
Lewis, though, doesn't quite see it this way.
"I don't know what he was thinking, because I already have fought just about everybody in the division," the former heavyweight title challenger told reporters this week. "I don't know why he would say that.
"I want to be more entertaining for a main event," Lewis, holder of the divisions most knockouts (11) said. "I want the fans to be pleased. Just to lay and pray and be boring, fans will change the channel. Just be entertaining."
View this post on Instagram
There is little secret how Blaydes will most likely want the fight to go. A dominant wrestler, Blaydes has employed his grappling in just about each of his 14 wins to date. Indeed, Blaydes remains undefeated against any fighter not called Francis Ngannou, and Lewis says that he is ready for whatever his opponent will bring to the cage this weekend in Las Vegas.
"I think I'm going to show him that I'm one of the baddest blue belts in Texas," Lewis said. "If he wants a wrestling match, I'm sure he's not going to try and take me down. I believe that he feels that my weakness is really standing up, because I'm so predictable. So I don't even think we're going to go to the ground. I think he's going to try and out-strike me. My game plan is to take him down right off the bat."
Lewis, consistently one of the sport's most colourful characters, also joked that he plans to miss weight ahead of the fight.
"I'm probably going to miss weight," he said via MMA Fighting. "That's what I'm looking for the most. Probably going to be 10 pounds heavy. So we're just trying to get through this week and try to make weight, but there's a lady walking around in every room, eating all in my face. She be eating a sandwich, a smoothie, so I don't even think I'm going to try and make 265 any more. It's all her fault."
But as for Blaydes pre-fight comments, Lewis has another theory.
"He's just a typical crab in the bucket, one of those type of black guys," Lewis remarked. "He doesn't want to see another Black man making it in America. Just typical."
Comments
comments