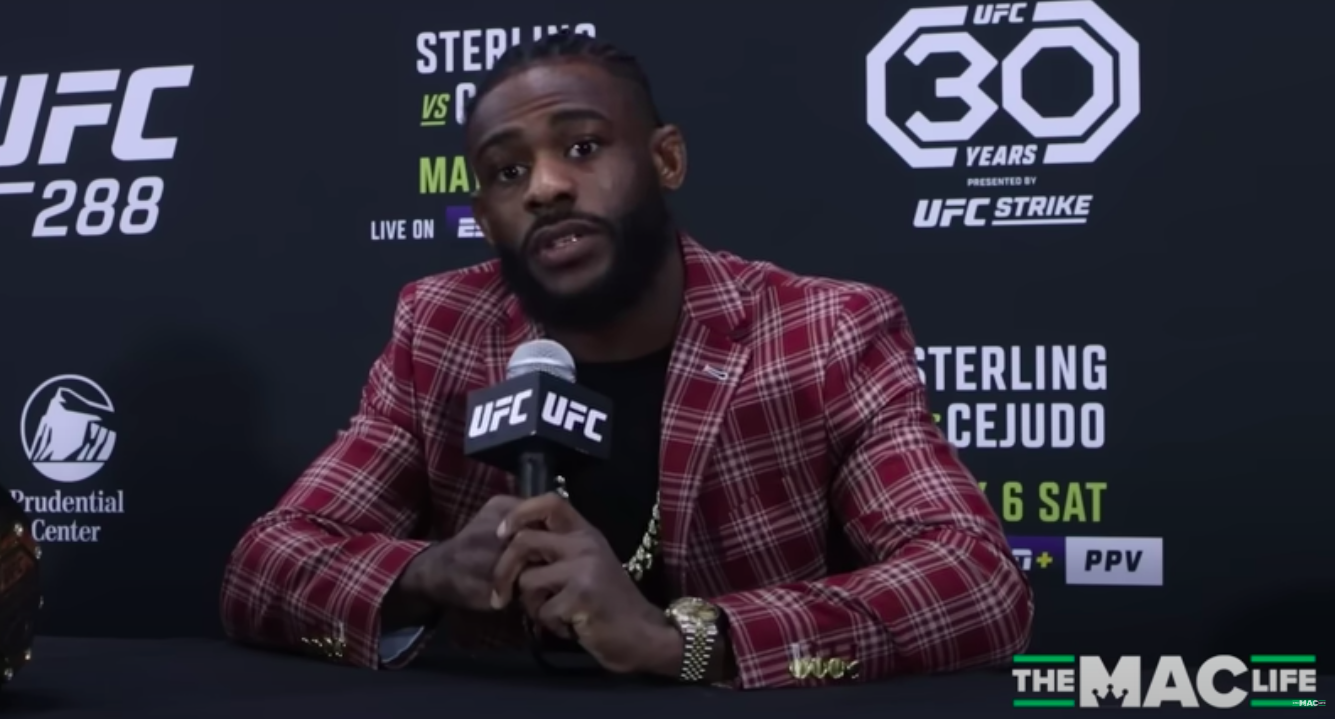 After spending 25 minutes in the cage with a fighter who holds world titles in two UFC weight divisions, as well as an Olympic gold medal, Aljamain Sterling is of the opinion that he has more than enough to deal with the challenge of Sean O'Malley.
Sterling earned his third straight title defence on Saturday night when he outpointed the returning Henry Cejudo in the UFC 288 headliner in Denver, Colorado. The result underscored Sterling's status not just as the clear standout fighter at 135-pounds but also as one of the best competitors in bantamweight mixed martial arts history — a statement which will be challenged by Sean O'Malley when the two clash for the belt, likely in August.
But speaking to the media, including TheMacLife, late on Saturday night, Sterling said that he will make easy work of the "frail" O'Malley when they square off.
"My thoughts on Sean O'Malley is that motherf*cker is frail," Sterling said moments after an impromptu staredown with O'Malley in the cage. "Frail. You think if I could take down a short stocky guy like Henry, who's actually a gold medalist and has good takedown defence, what am I gonna do to Sean O'Malley? Let's be honest here guys.
Sterling, who now boasts a nine-fight win streak in the 135-pound division, added that he believes the fight with O'Malley will look similar to his showdown with another top contender, Cory Sandhagen, whom he dispatched via rear-naked choke submission around 90 seconds into the first round of their fight in June 2020.
"I guarantee you, we step in there, I think I fold that man in half in one round. Same thing I did to Sandhagen. Go out there, pressure forward. He's gonna use this footwork. I'm gonna cut off the cage, like I was just talking about. Eventually, he's gonna be on his back foot. Let him throw a stupid kick that I'm going to catch, I'm going to body-lock him, and I'm gonna fold him in half like a lawn chair, and that's gonna be the fight.
"Signed, sealed, delivered."
Comments
comments