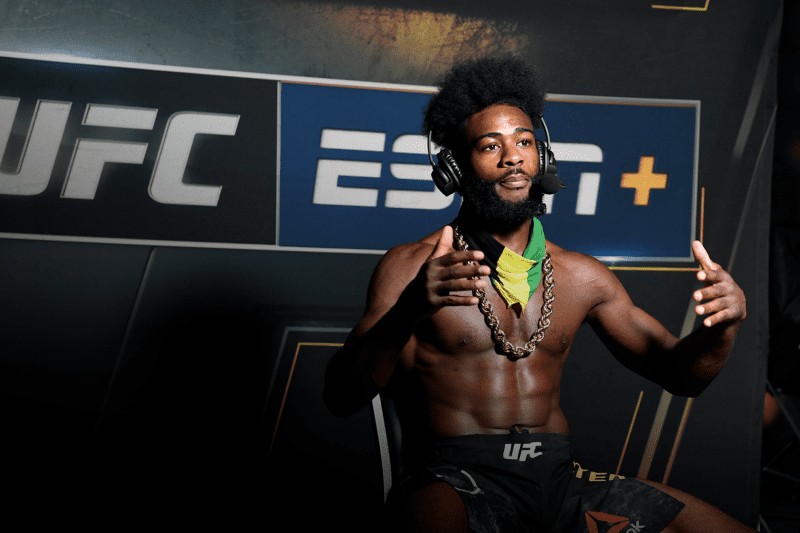 Aljamain Sterling is set to have neck surgery.
The UFC bantamweight champion — who won his title after being hit with an illegal knee by Petr Yan — is aiming to return by the end of the year, per a report from ESPN.
"They told me I will heal in three months, and can start doing cardio to get myself ready," Sterling said, speaking with ESPN reporter Brett Okamoto. "They wouldn't want to see me take a fight until they see everything has fused in my neck correctly. Five months would be ideal, if I heal up really quick. I'm excited. The faster I heal up, the faster I can fight. We'll find out in the next three months, and get something on schedule."
According to Sterling, physicians have told him he has a herniated disc and will need an operation on his C6-C7 vertebrae.
UFC president Dana White made it clear immediately following the controversial bout at UFC 259 that an immediate rematch between Sterling and Yan was the obvious move. While Sterling agrees, he is saying he hopes the promotion won't look to bring an interim title into proceedings.
"I can't see a reason for an interim title fight when Yan won the belt in July [2020], was scheduled to fight me in December, and then had to push it to March," Sterling said. "He had enough time to heal from whatever fake injury he had. If he got that luxury, I should have the luxury of addressing an injury I've put off for years. Why would they rush an interim title for the sake of it?"
Comments
comments