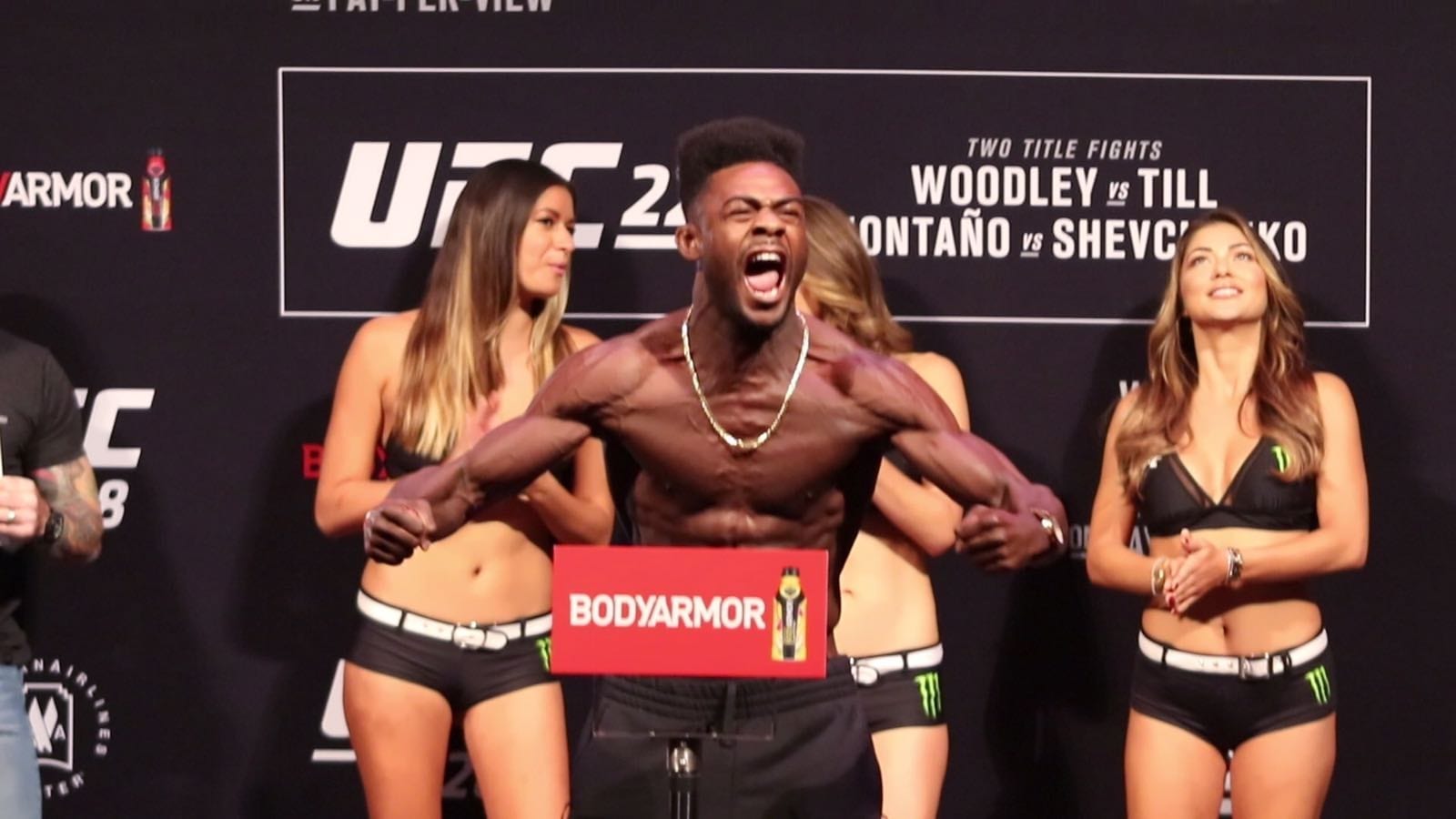 Aljamain Sterling suggests it's time to put some respect on his name.
The UFC bantamweight champion secured the second defence of his 135-pound crown this past weekend in Abu Dhabi, finishing former champ TJ Dillashaw in the second round of their world title fight in what was an entirely one-sided contest after a shoulder injury Dillashaw was nursing flared up in the opening seconds of the fight.
The dislocation, which Dillashaw said had happened more then 20 times in camp, essentially rendered him a one-armed fighter and made the result of the contest something of a formality — but Sterling told Ariel Helwani on Monday's edition on The MMA Hour that he holds some respect for how Dillashaw handled himself in the cage.
"TJ came to the fight, no quit, didn't tap out, could have bowed out, took his check and went home. He took his ass whooping like a man." he said. "I even told Mark Goddard in the back room I said, bro, I talked a lot of sh*t coming into this fight.
"So if it's looking bad for me, and I'm trying to stay in the fight, let me fight and go out on my shield, please. Because at the end of the day, I want to take my ass whooping like a man. I'm not looking for an easy way out."
Sterling's win came immediately after another bantamweight fight between his former foe Petr Yan and Sean O'Malley; a bout which Dana White had suggested would identify the next challenger in the division — but White appeared to suggest in the post-fight presser on Saturday evening that the returning Henry Cejudo might well be next, leaving Sterling feeling like UFC matchmakers are doing their best to move the title on another competitor.
"You go on record, you say whoever wins this fight is clearly getting the number one shot, because it makes sense, right? After the fight, everything completely changes and they throw Henry Cejudo into the mix. And I'm just completely confused," Sterling explained.
"I almost feel and I could be completely wrong, I almost feel like they're looking for a last hope of someone who could take out Aljamain Sterling."
Comments
comments