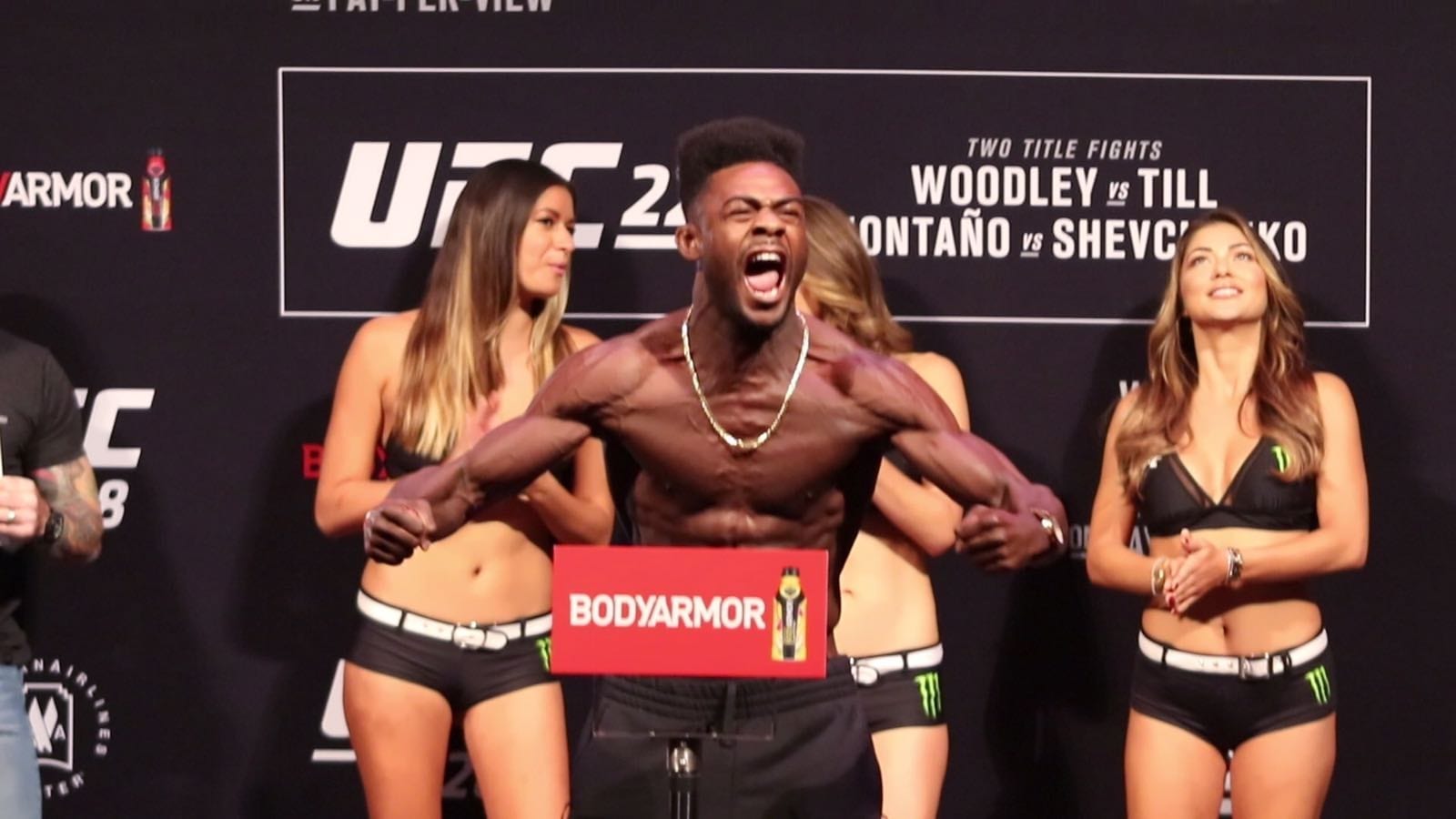 Saturday night could be the end of an era at 135-pounds.
Aljamain Sterling, the dominant UFC bantamweight champion, has admitted that this UFC 292 title defence in Boston against Sean O'Malley could be his final fight in the weight class before a move to featherweight, after telling Ariel Helwani on The MMA Hour that the cut to 135-pounds is becoming more and more difficult.
The 34-year-old is looking to make what would be his fourth title defence against the popular striker O'Malley late on Saturday night — and with a win, he plans on trying his hand against a new range of competition at 145.
"This is more than likely my last fight at 135," Sterling said, as noted by MMA Fighting. "There's a 99 percent chance it's my last. If I win this, for sure, I'm out of here."
Sterling, who has never missed weight in the UFC, has additional motivation to step up: his close friend, training parter and fellow bantamweight Merab Dvalishvili.
"It's Merab's time, man," Sterling expalined. "And the second part of that is, I'm a little bit over cutting weight, this much weight. I walk around 165, 170 [pounds]. I think I could hold that frame relatively better, and I think my conditioning and everything could actually go up a little bit more, back to when I was younger, where I was cutting less.
"All these guys, they're falling apart," he added. "And the only other person is Merab, who's a maniac that trains with one hand after just getting surgery, this guy is still training with one hand, sparring and grappling, it's crazy. He's going be the guy who's leading that path."
Comments
comments