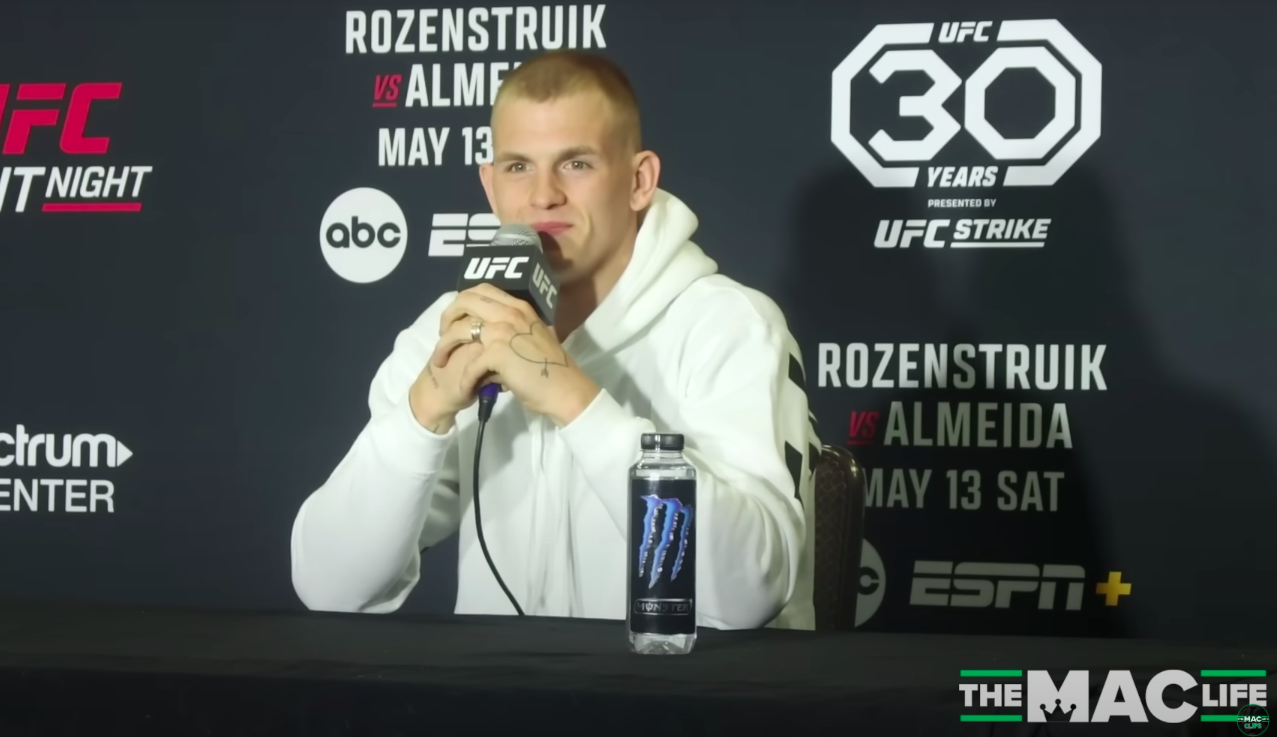 Say what you will about Ian Machado Garry, but the Irishman certainly isn't short on confidence.
The Dubliner will look to extend his unbeaten career record to a perfect 13-0 this Saturday night in Boston when he takes on savvy welterweight veteran Neil Magny in what promises to be the sternest test of Garry's credentials to date. The TD Garden is expected to provide a partisan crowd in favour of Garry — much as it did for Conor McGregor against Denis Siver all those years ago — and much like McGregor at featherweight, Garry says that he intends to use the platform as a springboard towards the summit of the welterweight division.
"I believe that I am carrying this 292 card on my back, and that if it wasn't for me, this card would go down the drain," Garry told Ariel Helwani on The MMA Hour, via MMA Fighting. "With the opponent change and everything, at the end of the day, I'm just happy the fans get to see me, because I know there's a lot of Irish and Brazilian support in Boston that are excited to have me there. I'm glad the fans get to watch me live in action.
"This is the stage, the platform where I go in there, and you say it, you've got the likes of Sean O'Malley and Aljamain and all these guys, that I'm the superstar on the card. It happened in the last fight, it's happening this fight, the wheels are in motion. I just have to show up and do my thing, and the world will see."
The bout with Magny takes place after original opponent, Geoff Neal, withdrew from the contest in recent days due to injury. But Garry, who had originally called for a fight with Magny several months ago, sees this as a prelude towards his entry to the divisional top ten.
"There's so many people, the entire top 10 is something that excites me," he said. "I'm about to break into the top 10 now, Saturday night, I'm going to beat Neil Magny in beautiful fashion, and then I'm in the top 10. I'm in the top 10 in such a short amount of time that every single possible matchup that you can put me in is absolutely ridiculous."
And as for who might be next? Garry says that all will become clear late on Saturday night: "When I win, I know who I want. So let's wait until Saturday night, and you'll see. Trust me, it will be worth it."
Comments
comments