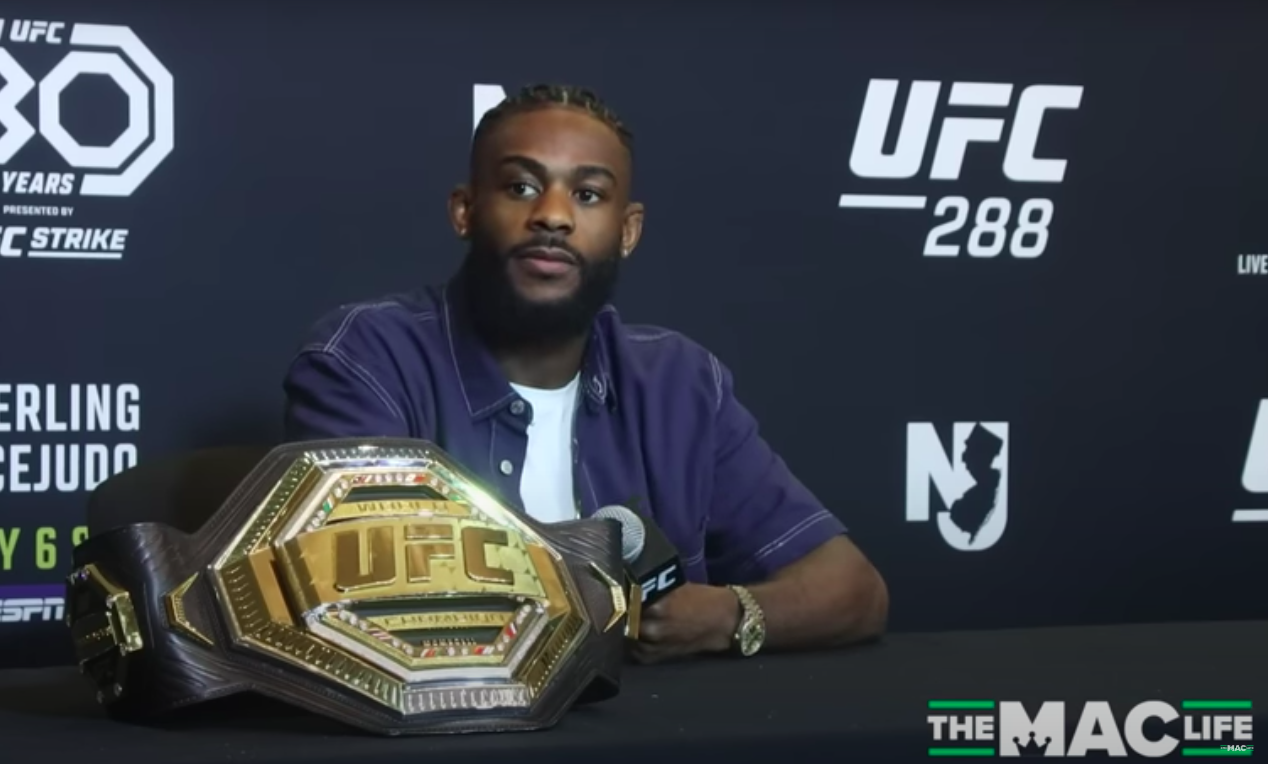 Aljamain Sterling is no stranger to be an underdog.
The reigning UFC bantamweight champion has been dismissed by several of his opponents throughout his rise to becoming a 135-pound world champion. Petr Yan was supposed to be walk through him. TJ Dillashaw the same. But in his last eleven fights, the New Yorker has tasted defeat just once — and aims to take another scalp on his bantamweight record this weekend when he defends his crown against the 'King of Cringe' Henry Cejudo.
"I had a couple of goals coming into the UFC," Sterling explained to the media in Newark, New Jersey, including TheMacLife, on Wednesday.
"Obviously one was to become a UFC champion, and we were able to do that and defend a couple of times. Getting into this sport was about changing my life, traveling the world and getting to meet new people. I was able to do a lot of that. I feel like I already won. Whether or not people want to include me in that conversation, that's cool. It's nice to see that I'm in that conversation, but at the end of the day, I have to win for anything like that to be a serious conversation. I still look at Dominick [Cruz], and I think we're all chasing his record."
In his own comments to the media on Wednesday, Cejudo could have not been much more confident. The former two-division champion said that Sterling "sucks" and representing little more than a "tune-up" ahead of more serious tests.
But as Sterling explained, Cejudo's own ambition could well be his downfall.
"He is a cringey guy," Sterling said. "I just think he's socially awkward. Other than that, as a competitor, I respect him and everything he brings to the table. He's just a strange cat. I'm not looking past him. I think he might be underestimating me. And if he does, that's going to be his shortcoming on May 6."
Comments
comments