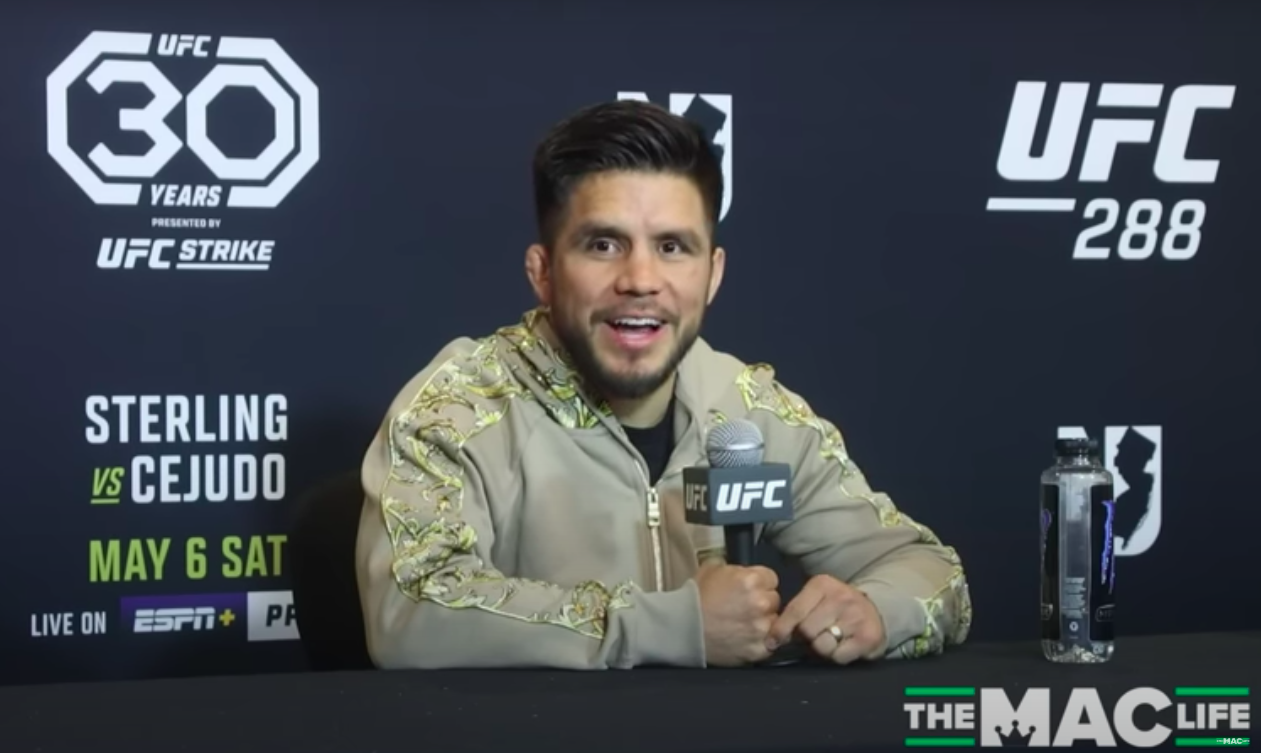 This weekend, Henry Cejudo fights in the UFC cage for the first time in almost exactly three years.
'Triple C' expects to regain the UFC bantamweight championship he never lost when he takes on current titleholder Aljamain Sterling in Newark, New Jersey. The genesis for his comeback, he told reporters including TheMacLife on Wednesday, he says is down to him feeling in the best shape of his competitive life, his pursuit of a new challenge. Oh, and his belief that the man who currently holds the belt "sucks."
"[I decided to come back] because it's easy money," Cejudo said. "I started to understand my talent a little bit more.
"I know there is a window," he added. "I know there is a gap where I really do have to say goodbye. I'm 36 years old or 36 years young, and I feel good. I feel really good. I love the challenge. I love that people are going to doubt me. I think that's another reason why I'm back too. I love being the underdog like I've been my whole life, and I think that's why. And I personally think Aljamain just sucks."
Cejudo has long indicated his interest in challenging Alexander Volkanovski for the UFC featherweight title in a bid to become the promotion's first-ever three-division champion, and views Sterling — as well as prospective next challenger Sean O'Malley — as little more than "tune-ups" ahead of his pursuit of history.
"I wouldn't mind two tune-ups before I go against Alexander Volkanovski," he explained. "Sean O'Malley, he's that dirty Q-tip, he's a privileged brat. I think we all know that, and I'm going to hurt him. But first things first, Aljamain is first. I know he's confident, but I know deep down inside that he respects me a little too much. He's going to see that competitor once the cage locks, he's going to look into my eyes and he's going to see what I'm made out of. Sean O'Malley is next and I like that fight. I love the fact that he's tall, I love the fact that he's popular, and I'm going to hurt that dude.
"That's the biggest challenge and that's who I want," Cejudo said. "I have Aljo, O'Malley, and then I'm going after Volkanovski — and I want him in Australia. I want him in his own backyard."
Comments
comments